Meet Elijah Carson
By: Rian Cameron
OwlFeed Opinion Editor
OwlFeed News Editor Elijah Carson is a man of many passions, personas and experiences. 
Elijah joined journalism to indulge in his writing ambitions and prepare for what looks to be a very promising career as an author. Elijah writes stories across the broad reach of various genres and styles, designed for all kinds of audiences, but more specifically, those who seek inspiration and joy outside of their individual realities. 
Elijah said he wants to be able to, "bring a whole new world of imagination, to bring happiness, to kids who can't have it." 
Although his fiction is yet to be published, Elijah is destined to touch the lives of others through his penmanship.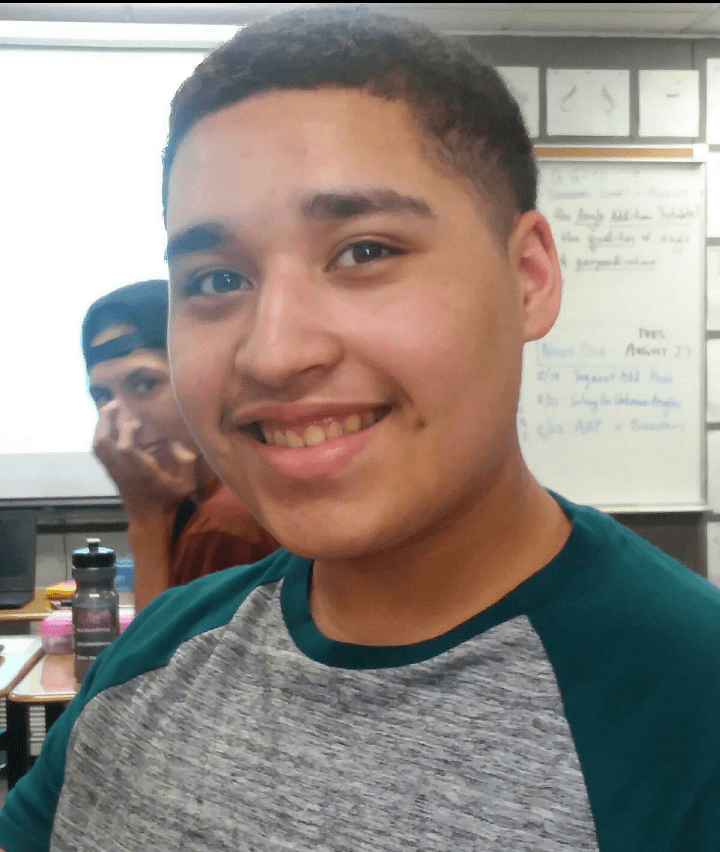 However, writing alone does not satiate Elijah, he also envisions becoming an actor. You may recognize him from the Agua Fria theatre productions of Cinderella and Fools. Elijah believes he draws inspiration and creativity for his acting through his many personas. 
Elijah shared a few words of wisdom from his great grandmother, Fernanda, who he has deemed to be a mentor for him in his life and his writing.
"'Throughout life there will be downfalls but keep on believing in what you believe is right,'" Elijah said, quoting his great grandmother. 
Fernanda has been a beacon of kindness and selflessness for societal outcasts just as she had been for Elijah. Elijah notes her work helping the mentally ill and homeless. He has since followed her example, volunteering at a senior center over the summer. 
At the end of this past school year, Elijah found himself amidst family turmoil. He feared for his life during a custody battle that ultimately resulted in a loss of contact with his father. Elijah has been able to view this experience from an inspiringly positive perspective. 
He wants to give a piece of advice to those in a similar situation. "There is always light at the end of the tunnel," Elijah said. "It's going to be hard to deal with all that, but you will get through it." 
Elijah is sweet and caring but unpredictable. It would be impossible to capture the essence of someone as remarkable as Elijah on paper. If you really want to get the full Elijah-experience, you'll just have to meet him in person.