The Making of an Enchanting Evening in Neverland
By: Jessalyn Guizar
OwlFeed Journalist 
After many months of preparation and so much thought for this wonderful theme, Student Council has revealed the homecoming theme for the 2019-20  school year! Agua Fria High School is having an enchanted evening in Neverland! 
The ideas behind the theme took so much imagination and time for the dance to be unique and different.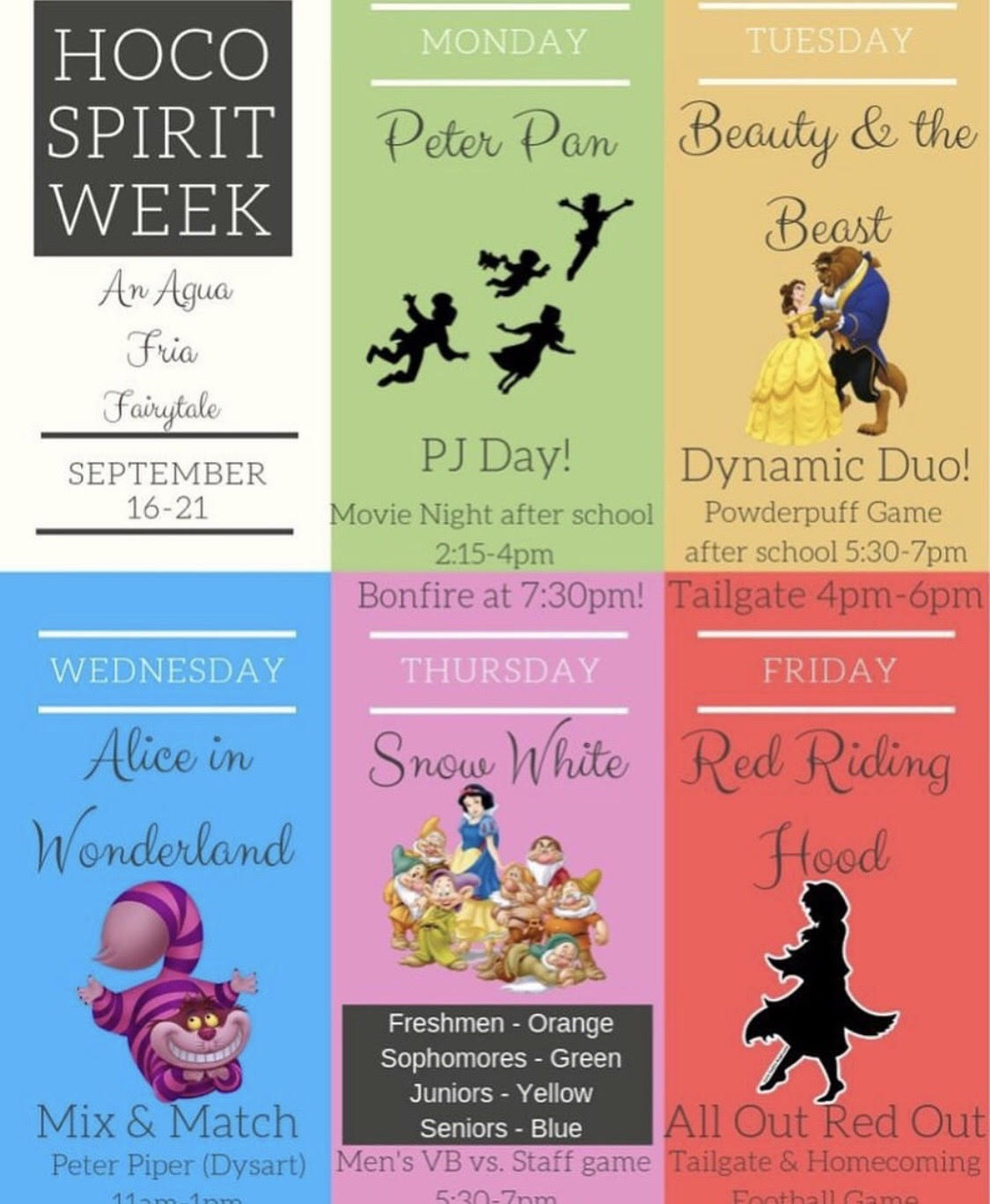 The inspiration behind the wonderful theme was a big contribution from student council and wanted to make an original theme for the dance, this theme was actually between a Hollywood theme but instead, they felt that Disney was more fun to be a part of. 
For this year, StuCo is trying to make it a fun night and wants to always improve from last year's homecoming. Student Fabian Palomera, a representative for Juniors in student council said, "We wanted it to be original, easy to follow, very organized and we also have some surprises planned."
It must be so exciting to attend! For the spirit days in the week of the dance are a mixture of Disney themed days which makes it a great time to participate in all of them. The week of the dance is going to have so much spirit.
Many students are saying that homecoming came a little earlier this year and the reason is because of football since the schedule of the games depends on when the day of the dance is, but it also makes it better for the wait since its right around the corner. 
During our pep assembly, we had a huge surprise, a new mascot! With the help of Connor Spire and his father, they contributed to help with the new mascot also, as well some seniors who helped with the design. 
For the big reveal of the dance, student council has worked during summer for this dance and the morning of the pep assembly but managed to get everything in place and special for the assembly.
The new school year has recently been so exciting, with so much school spirit, and new things on our campus such as food trucks coming on campus. 
This is such a great idea for the students of Agua Fria to get excited about things happening at school. I can't wait to see what fun surprises there will be homecoming week. 
Everything involving the magnificent evening in Neverland is going to be such a great memorable experience for everyone coming and there's so much more fun planned for homecoming. Hope to see everyone there looking their best for this enchanting night!
Photo Credit: Jessalyn Guizar