Meet Annabella Tarzia
By: Arzoo Sultani
OwlFeed Journalist
Bella Tarzia is a junior here at our lovely Agua Fria High School. She was born in 2003. 
For Bella life is blessed with all the incredible things that she has. Bella's goal is to become a lawyer. She thinks achieving the goal is the best way to succeed. 
This is her first time in journalism class, but her confidence is what helps her attain her goals. She is in journalism class to learn new things and get better at writing.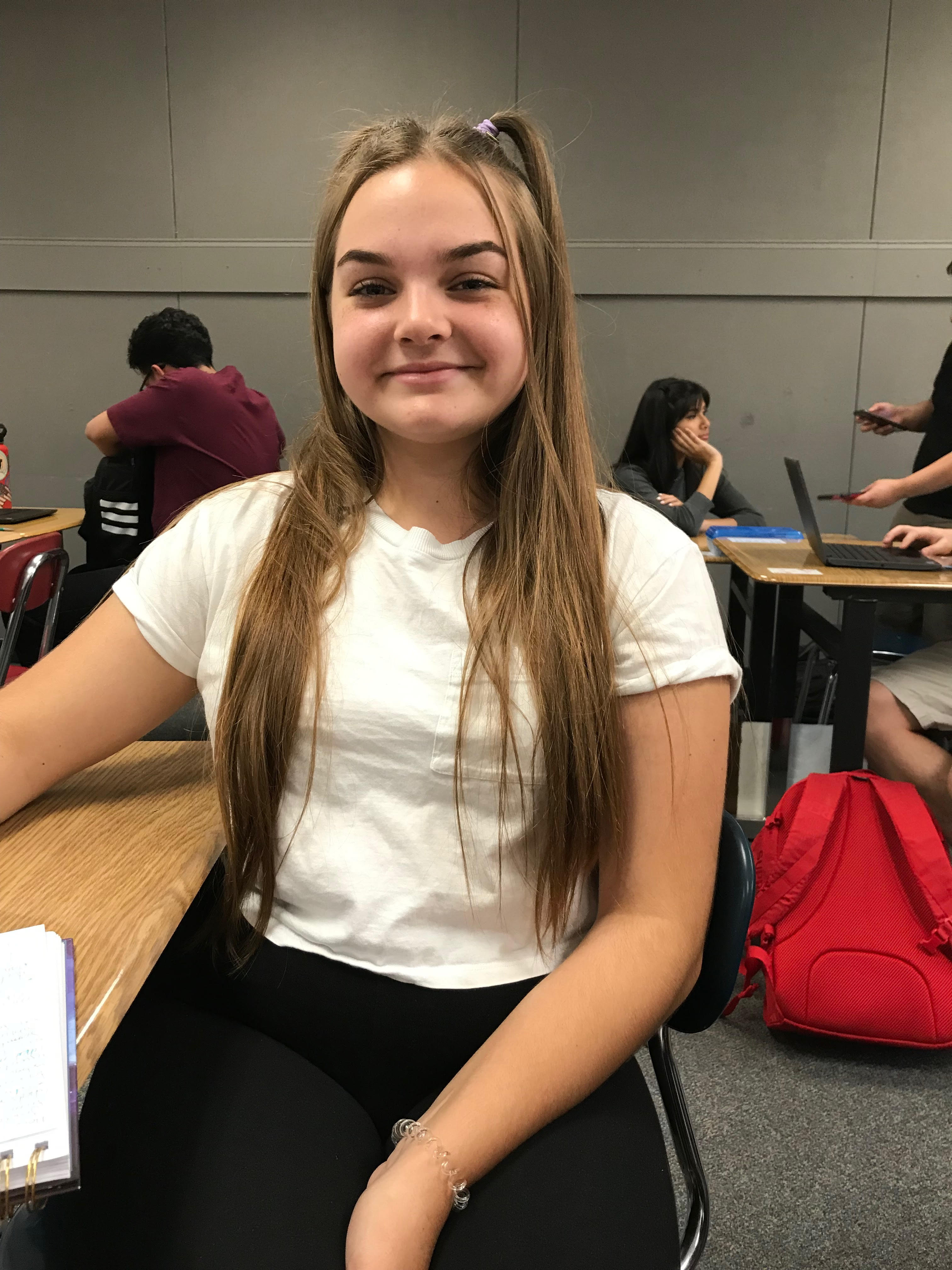 She is taking on the position as Chief Fundraiser, as well as a sports reporter. She is a member of student council, so she knows how to set up a fundraiser, and also she has some cool ideas for things to sell. Bella wants to experience new things in life and have an impact as the Chief Fundraiser. Doing different things help her learn more about the natural world. 
Most of the time she plays volleyball and hangs out with friends. She has played volleyball for 10 years. She is an amazing player. 
She enjoys spending time with her friends; outside of school, and family, especially with her mom. Bella's mother is an amazing lawyer and takes care of the whole family. She said that her mother is the one who inspires her the most, and also her biggest supporter. She wants to become a lawyer just like her mom. 
She has a big Italian family that has lived here for a long time. Bella's family is from New York and Italy, but Bella was born in Arizona and loves everything about here.
Bella's favorite book is "A Child Called It" and her favorite movie is "Sandlot." She enjoys listening to music, and Jessie Reyez is her favorite singer. She is honest and has good morals. 
She loves animals. She has two dogs named Mason and Leo, and they both are males. She has been in the most beautiful place, Bermuda. 
Bella's favorite subject is history. Bella is an organized person and gets serious when it's about work. She wants to get a scholarship to the United State. Her character won't let her give up easily. 
After graduating from high school she wants to go to college and start a career. She believes that working hard brings you to all the goals you dreamed about it. 
Bella has a great personality, and I'm pleased to have her as one of my classmates.