Meet Nasreene Gant
By Carlos Johnson
OwlFeed Editor-in-Chief 
With another year of high school closing, another beautiful year here at Agua Fria is here to shine. With this, OwlFeed has the huge opportunity to receive some returners, but on top of that, some awesome newcomers!
Sophomore Nasreene Gant, a 15-year-old from Central California, is one of OwlFeed's new Opinion Reporters. Nasreene is really looking forward to being a part of OwlFeed. "The career path I chose to go down has brought me here," Nasreene said. "I want to be a lawyer, which involves a lot of writing, so I just want to be comfortable with my writing skills."
She believes by becoming a lawyer can allow her to help other people. "… I've been seeing all of the things happening lately, and I feel like I can do better when I am helping other people," she said.
Nasreene is really looking forward to writing in the Opinion Section, but wants to start small and go bigger from there. "I want to take it step by step, and write whatever sparks my interest, and take it from there," she said.
Outside of journalism, Nasreene is very involved. She is in various activities and sports, such as JV cheer. She is also interested in taking upper-level courses. "I am trying to take college courses right now," she said. Though she wants to, Nas still needs to talk to her counselor to set up her courses, but that should be a small hurdle in order to reach her goal.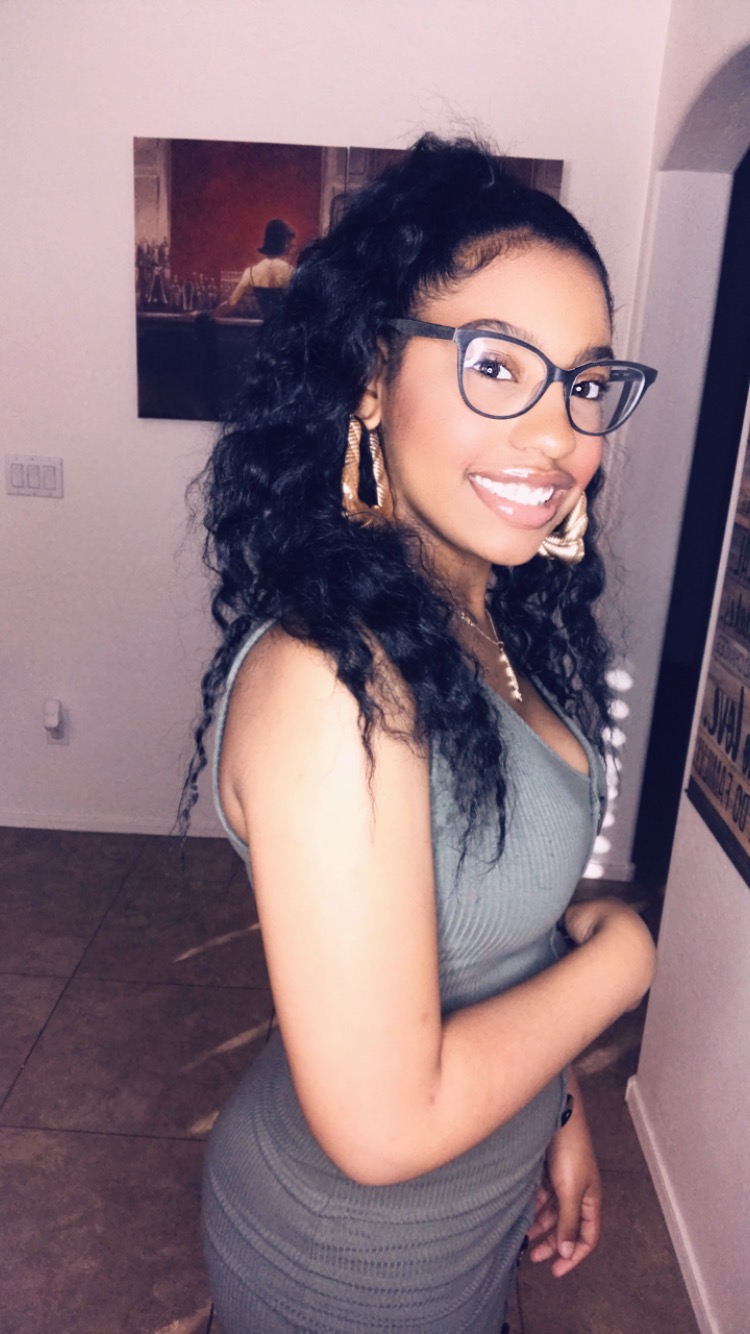 If that isn't enough to get your attention, Nas is also involved in her community as well. "I am trying to get onto the Youth Council for the city of Litchfield Park," Nasreene said.
Nas is very occupied at home too. Her favorite thing to do at home is to read. "During my free time, I do a lot of reading! I'll read anything interesting," she said. Her favorite book is Waterfell.
Sometimes, it may be hard for Nas to read because of how crowded her house is. As the third born child of six total children, life gets very hectic for her.
She has a lot of favorites of everything as well. She loves pasta. For music, she is not picky. She enjoys everything that plays on the radio.
Overall, Nasreene is a really nice person, and her smile is very contagious. If you happen to see her in the halls, make sure you say hello to her. She will be happy to say hello back!