Meet Jimena Chavez
By: Tommie Stallings
OwlFeed Journalist
Jimena is a fellow student at Agua Fria, she is involved in clubs and has an interesting homelife. We will be taking a look at some of Jimena's favorite things and where she came from, to learn more about her.
Jimena Chavez grew up in Arizona and she is currently 16. She went to St. John Vianney Catholic School for elementary and for middle school she went to Legacy Traditional Avondale. 
Jimena joined journalism because she was always good at English and writing. This year she will be writing as a news reporter.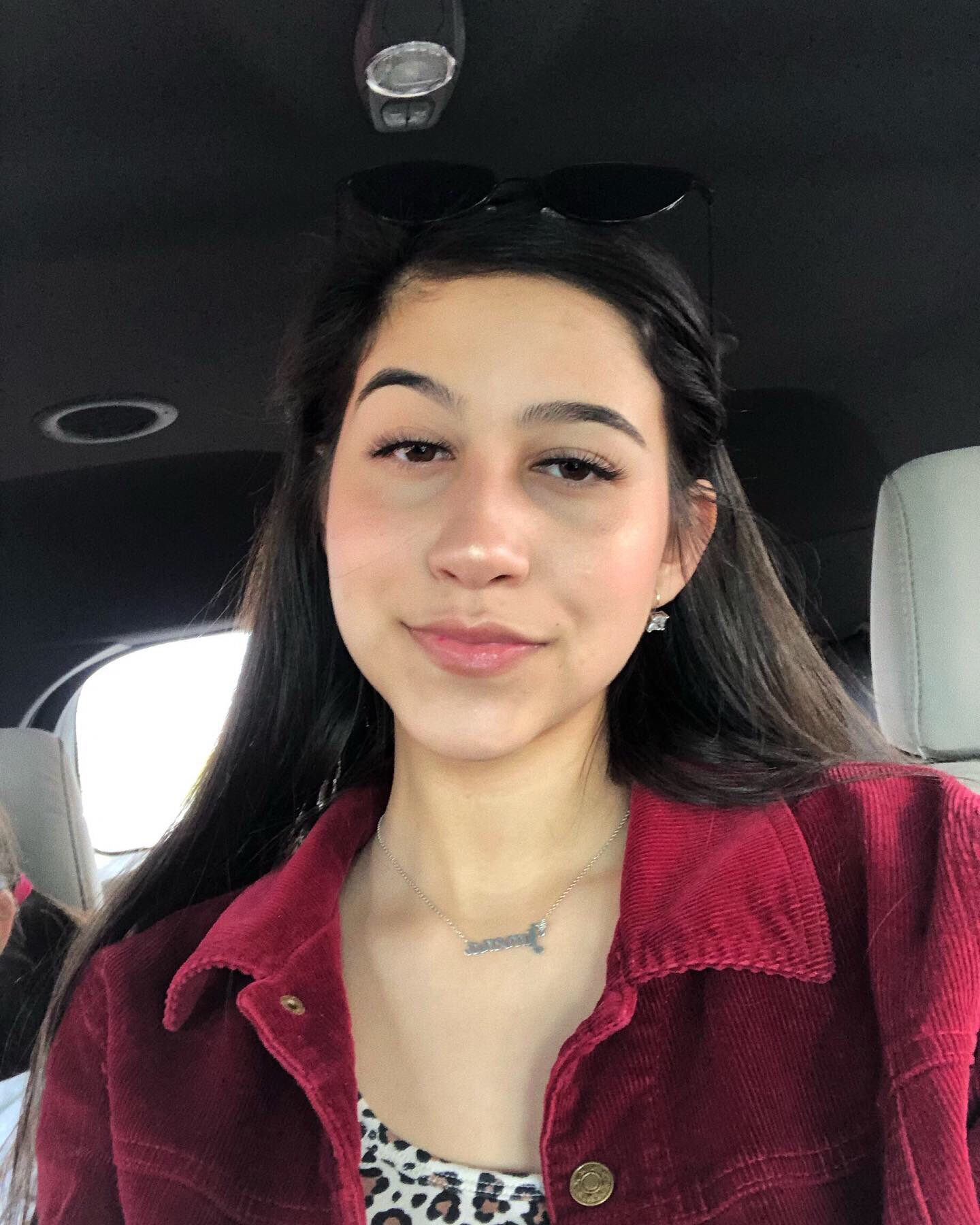 The most significant moment in her life was when she went to Mexico with her family because her grandparents had passed away. 
Jimena's favorite book is "The House" and her favorite movie is Titanic. When Jimena graduates high school she wants to go to a university for psychology or journalism. In 10 years Jimena hopes she is "out of college with a good job and married."
Jimena lives on a farm so she has a lot of pets including four horses, three dogs, and five goats. Jimena gets tired of living on a farm sometimes. "You have to drive forever through a desert just to get to civilization," Jimena said.
Jimena has one sibling. Her little sister is named Julietta, and she goes to Legacy traditional school. Jimena's favorite memory with her little sister is when she had to take care of her when they went to the beach in Mexico. 
Jimena loves theatre, she is in the theatre club and likes going there in her free time. She is also in National Honors Society. Jimena also loves to sing and play the piano. Jimena's friends say that she is an excellent singer.
Jimena's favorite color is pink and she's really good at ping pong. Jimena also loves Starbucks. Her favorite food is from Chick-Fil-A. Jimena loves spending time with family and cousins. Jimena is a big fan of clothes and fashion. 
Jimena has done musicals since she was in third grade. She likes to read in her free time, and her dream car is a baby blue Volkswagen. Jimena's favorite artist is Jhene Aiko, her favorite musical is The Phantom of the Opera. 
Jimena would love to own a Volkswagen sometime in the future. Jimena isn't shy and she loves to make friends. Jimena's birthday is January 4th, 2003.