Mario Kart Tour Races Into The App Store
By: Tommie Stallings
OwlFeed Journalist
Mario Kart Tour is a new game coming out for mobile. Mario Kart will be coming September 25th and will allow everyone to play for free! It will be available for both Apple (IOS) and Android. Nintendo is also allowing a few people who register on their site to play the game early.
This game is free to play but, like other Nintendo titles such as Super Mario Run, Fire Emblem Heroes, and Dr. Mario World, the game will be free to try, but after a certain stage you will be required to pay, as stated on The Verge. Mario Kart Tour will also have a lot of in-app purchases.
Mario Kart Tour will allow you to collect drivers, karts and more. Different experiences come when you change the difficulty. Also, Mario Kart Tour will feature a unique set of items that you will be able to use while racing. Mario Kart Tour will be featuring double items from Mario Kart Double Dash, which came out for the GameCube in 2003.
New courses in Mario Kart Tour include locations in real life like Paris, but will also include courses from previous games. "This game is looking to give a vivid experience, that will also allow you to play with one finger," The Verge explains. The information known to the public is limited, but everyone should be looking forward to September 25th. 
Mario Kart Tour might be a little costly, with multiple microtransaction currencies. Android already has a beta version playable. iOS devices might have to wait a little longer to see the beta. Additional characters, karts and stages will be able to be bought. "The money going into this project was about $500 million", as stated on the Nintendo website.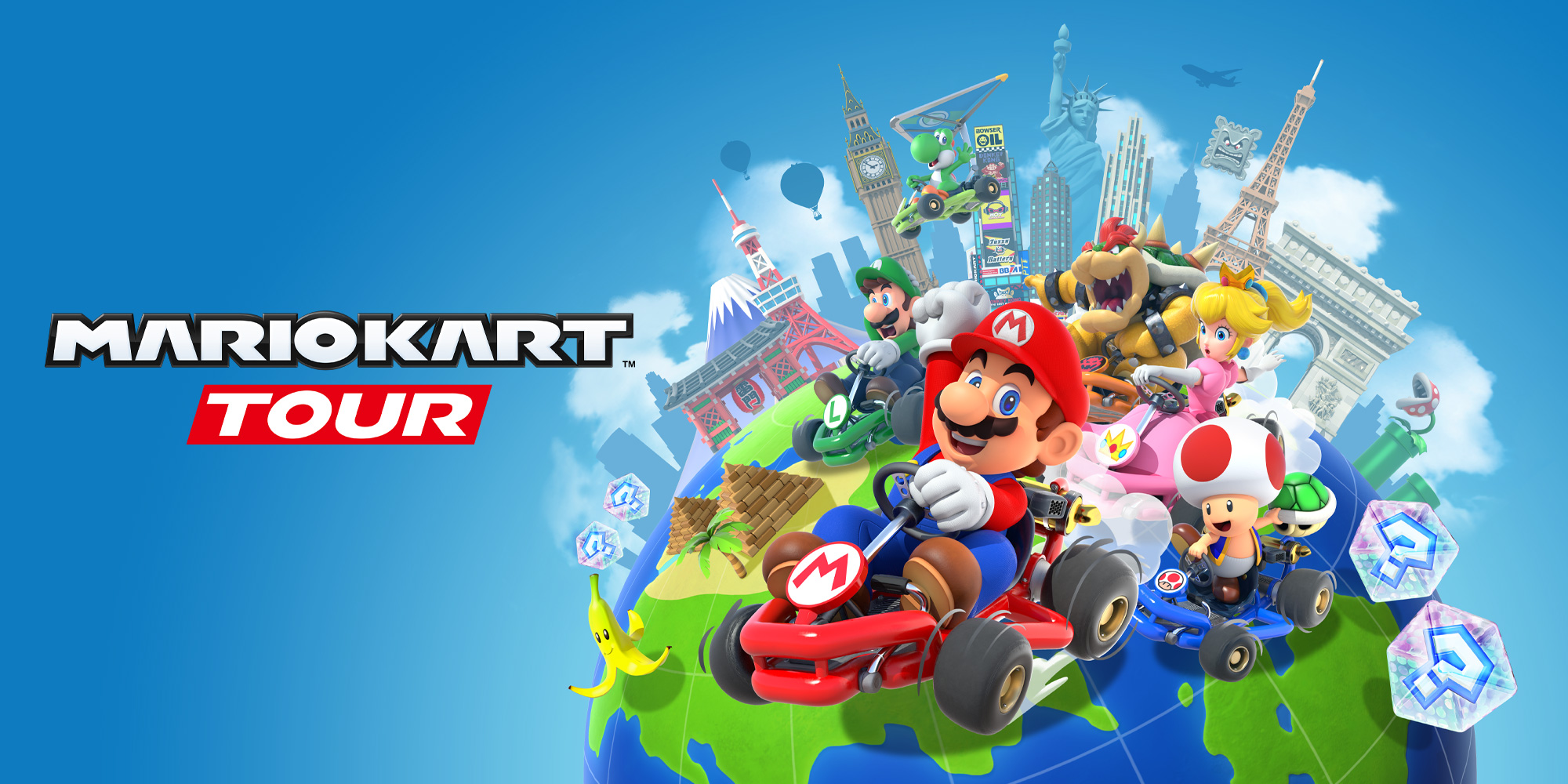 This game might include live races or races that allow you to play with other opponents online. This feature also might allow you to play with friends! Both might include a leaderboard system so you can see all the racers you've done better than. The full game, including all the features, is estimated to cost $10. This will probably include no ads, all racers, karts and tracks all together in one bundle! All of this information isn't official, but it will be announced soon!
Once Mario Kart Tour is released it will be a groundbreaking new game that will allow you to race almost everywhere, with all of your friends! So make sure you are ready to race to the app store when it's released to experience it for yourself.