Opinion: The Top 10 Best Foods On the Face of the Earth
By: Jesus Cruz Valdez
OwlFeed Journalist
I've compiled a list of the most heavenly foods known to humankind. A quick disclaimer: this is my opinion, not a fact.
A Bologna Sandwich

Photo Credit: GroupRecipes.com
Hear me out. I love efficiency and basic foods are a delight to eat. The prep time can take as little as one to three minutes. You can add whatever you want: mayo, mustard, ketchup, lettuce, tomato, onion, etc. 
My personal favorite way to make it is on white bread, with light mayo, a slice of tomato, a bit of lettuce and a spritz of ketchup. The cost of all the supplies together would be $9.22 plus tax. It's not too expensive, considering you can probably make multiple sandwiches from these ingredients.
This may seem like a basic sandwich, but eating one will make you want seconds. 
Penne Pasta
Penne pasta is easy to cook but difficult to master. I'm not saying I've mastered the art of cooking, but there is a way to make it to leave the aroma intoxicating.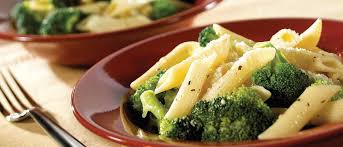 I found a recipe online for my favorite kind: broccoli and garlic penne pasta. The recipe is from Campbell's kitchen. It also serves four people. The prep time is about 20 minutes. The total time is about 30 minutes. 
The ingredients include chicken broth, basil, two cloves of garlic, three cups of broccoli, about three cups of penne pasta cooked and drained, two tablespoons of parmesan cheese. The ingredients cost $5.92, tax not included.
 Heat up the broth, basil, garlic and broccoli until the broccoli is tender and crisp. Add the pasta and toss in cheese and mix while cooking.
This is all from the Campbell's Kitchen website. It's a great recipe for a great meal with your friends or family. 
Read the recipe here!
Maruchan Ramen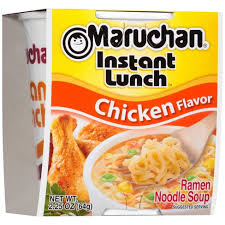 Have you ever gotten home and decided you wanted a delicacy? Something that's really easy to make? Maruchan Ramen is the way to go!
The price for each cup of noodles is $0.49 at Albertsons. So it is fairly cheap. You can indulge yourself in one cup or multiple, depending on your appetite.
Biscuits from Church's Chicken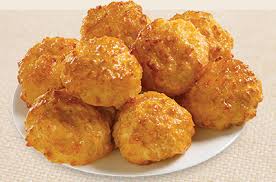 Do you like sweet things? Do you like biscuits? If you answered "yes" to any of these questions, you may be entitled to buy a box of biscuits from Church's Chicken.
I would like to warn you that these delectable treats will leave your mouth dry, so be sure to bring yourself a drink. These honey butter biscuits start at $2.99 for six.
Kix General Mills Cereal
I grew up on this cereal, so it has a certain taste of nostalgia to go along with it. Though it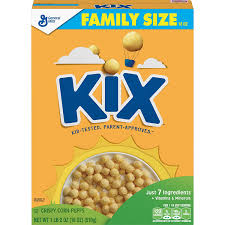 isn't my favorite food, it is definitely my favorite cereal.
It isn't too sweet, but it isn't too bland. It's perfect for children and let's face it, we're all children at heart. 
For a 12 oz box of Kix you can get it for $2.94. Or you can get an 18 oz for $3.98. 
5.Spaghetti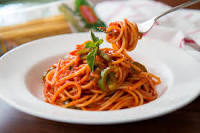 My favorite pasta would definitely have to be spaghetti. It's fairly easy to make. It's also really cheap. You can go plain or you can add pasta sauce. 
A box of a 16 oz of Barilla Spaghetti at Target costs $1.39. That in itself takes about 8 to 12 minutes to cook. You can add pasta sauce if that's your preference. I choose to eat the pasta by itself because I feel this delight is meant to be savored alone.
Mashed Potatoes
Homemade mashed potatoes are easily top five. Though it sounds easy to make, it's actually difficult to please my palette when it comes to potatoes.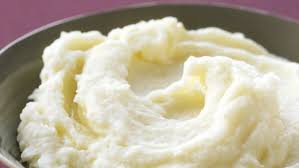 You cook the potatoes until they are tender. You wait for them to cool and put them in a container. You add butter and half-and-half. Start mashing the potatoes until they're smooth and creamy. This costs about $8.31 to buy a 5 lb bag potatoes, half-and-half and butter. 
Enjoy your potatoes!
Concha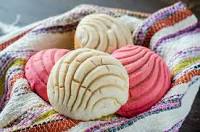 I'm always in the mood for pan dulce, but specifically a concha. A concha is basically bread with sugar pieces on it. This is usually bought to be eaten in the morning. 
You can also buy it at the local panaderia, down the street next to the Aroma Mocha Coffee shop. They cost less than a dollar.
2.Breadsticks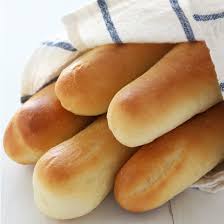 I find breadsticks to be one of the easiest things to eat. Though I don't know how to make them, I usually get them from Pizza Hut for $5.99 for five.
It does seem expensive, but as Scott Pilgrim from Scott Pilgrim vs. the World said, "I could honestly eat it for every meal. Or just all the time without even stopping."
Tacos de Cabeza
Let's give it up for tacos! They're so convenient. The only downside is that sometimes your hands get dirty, but that's only if you hold it wrong.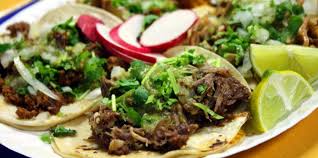 Let's start off with the ingredients. Tortillas de maíz, cabeza (meat from the head of a cow), lemon, cilantro and onion. If you want to cook the meat yourself, ask for it raw.
Cook the meat until preferred taste, dice the onions, cut up the cilantro and heat up the tortillas. You put the cooked meat into the heated up tortilla. You could put cilantro and diced up onions into it. If you like salsa that is optional.
Cabeza is the most flavorful type of meat in my opinion.

These ten choices are flawless in every way, unless you cooked something wrong. Now go indulge yourselves in these heavenly foods!