black midi's "Schlagenheim": Album of The Year?
By: Arthur DeSouza Alfaro
OwlFeed Journalist
When I first heard the opening track to black midi's "Schlagenheim," I had no idea what I was in for. I was filled with this anxious excitement that kept me wondering what exactly I was listening to, yet I was so entranced by the noise. I had no clue what was making me feel this feeling of a beautifully controlled chaos, but what I did know was that the people who were making the noise did. 
black midi is a band from London, England that formed pretty recently in 2017 while they were in school. The band consists of Geordie Greep, Matt Kwasniewski-Kelvin, Cameron Picton and Morgan Simpson. It's very interesting how fast these 19-20 year olds went from playing in their school's rehearsal space to being signed to Rough Trade Records. For their young age, this debut really shows how much they know about what they're doing. They pretty much have their sound down and figured out, something many legendary bands and artists take years to find.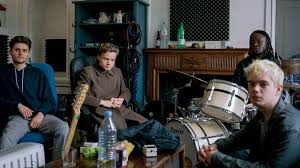 The album opens up with the track "953." The blaring 5/4 riff throws you in headfirst, mercilessly battering your ears, only for it to come to an almost haunting stop when Greep starts singing. The singing and lyrics are more like spoken word and monologue, having him monotonically croon out a story where the narrator is telling the listener things like, "Please remove these thoughts remove them from your mind for they are a disgrace to yourself and your family." Soon after the words stop, the riffing returns like a punch to the torso, escalating to a big crescendo where they play in double time and ending in a huge fit of noise.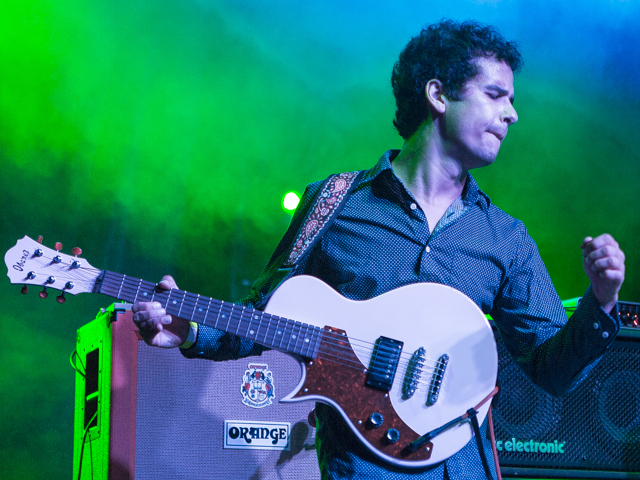 One of this album's great qualities is its production and it's mixing. The mix on some of these tracks is eerily claustrophobic and dense, sometimes to a fault, but mostly making the atmosphere dark and sweat-inducing. Whenever there's a break in the tension, it feels like a violent fall back onto the earth when it returns. There is never a solid track or lengthy section where you get breathing room.  The guitars are sharp and aggressive, cutting through the mix like a flying piece of shrapnel. Sometimes they even remind me of the tones of Omar-Rodriguez Lopez. 
The grooves on this record are impeccable. The drums are dense and sound like they're being pounded with baseball bats. Seamlessly flowing through different time signatures and tight, improvised grooves. I can't stress this enough. The drummer is tight. I think any musician would KILL to play with a drummer of his caliber. Sometimes it can even be mistaken for a drum machine. The only thing that distinguishes them is that I don't think that there is a drum machine with the amount of brute force Simpson uses when hitting his drums.  
The pacing of the record made me feel as if I was on some kind of an explosive rollercoaster, hitting hard with frantic choruses and freakouts, then suddenly stopping to take a breath with an acoustic passage or a dark nightmarish portrayal of Flint, Michigan's water troubles. They take the pacing of a post-punk record and give it an almost free-jazz feel to it. It's not much of a surprise to me now after learning that it was recorded within five days, pulling most of the ideas from 3-hour long jam sessions and their live performance with ex Can frontman, Damo Suzuki.
[youtube https://www.youtube.com/watch?v=eJC8e0Cd1-Y&w=560&h=315]
Let's go back to the momentum and dynamic of this record. This record is hypnotic, but to the point where it makes you want to dance, especially with tracks like "Ducter." The noisy guitars take you into this different world of "Schlagenheim" on a sound-induced high, but the drums possess your limbs and make you dance against your own will. Apart from being the finisher on the album, it's probably the most danceable on the tracklist. It works so well because it leaves me wanting more of whatever black midi is cooking up for the future, in the best way of course. 
The track "bmbmbm" is such a standout because of its way of encapsulating the listener by putting them in an almost trance-like state. It makes me want to move, yet it sounds so inherently sinister and evil where it just feels alien to do so. Kelvin uses his mobile phone to play vocal samples through his guitar pickup, putting these tantrums through effects, turning them into terrifying screams while Picton uses a sampler to add feedback. These screams loom over the first act of the track as Greep and Simpson lay down a hypnotic baseline for the increasingly freakier vocals and freakout.  
That could be a way to describe a lot of this record, but this one stands out to me in particular in this regard. A way I would use to describe the overall tone of this record is that it has a somewhat grey undertone. This industrial, grim feeling when I listen to these tracks is the big red bow that wraps this big, noisy debut. The crazy, noisy guitars, the earth-quaking drums, and the villainous vocals, they all make for an amazing album. It's my album of the year as of right now.    
What black midi is doing here with this record is such a breath of fresh air, but with that familiar tinge to it. Lots of people, myself included, have fallen in love with this sound that we can't even really distinguish. Rock music needs this kind of experimental edge. This whole idea of "boys in a band making noise" is something that we can really take into the future and progress, making amazing, new sounds. 
This is hands down one of the best albums I have listened to in a really long time. I highly recommend checking this record out.