Fans Follow the Twists and Message of 'All American'
By: DeAnna Williams
OwlFeed Journalist
All American, an original series on Netflix, is a show about a young man trying to pursue his dream of being a football star in a place where he doesn't belong. 
One of the things that caught my attention was the show's many different plot twists. I heard about this show through some friends and would definitely recommend it to anyone looking for an intriguing show with drama-filled twists and turns. 
"I have to admit I was a little skeptical about it when suggested, but I couldn't be happier that I watched it," said my grandmother, Cindy Bell. "I absolutely loved it, I'm so excited for season two and would definitely recommend it to some friends." Some of the many things that caught Cindy's attention about the show were the drama, plot twists and anticipation. She found out about the show when she found me watching it, she was immediately intrigued.
All American is one of those shows that you see a short clip of and automatically want to watch. It's one of the shows that grabs your attention and makes you want to keep watching it. It makes you understand that not everyone has it as easy as people think and some people struggle because not everything in life is going to be handed to you. 
I feel like the show's message is to be kind to everyone because you truly never know what someone is going through. In the show, Spencer James, the main character, is doing everything to live his dream. He goes through hardships.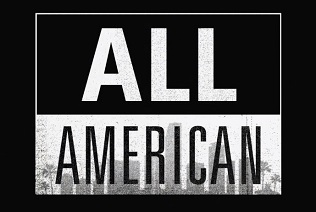 He is constantly worried about everyone but himself and he keeps trying to live a double life. It's not going to well for him but he doesn't talk to anyone about it, instead, he pretends to be okay although he is almost always tired or injured for his games. 
"It's very competitive and it shows that you can do big things if you put your mind to it," said junior student from Socorro, New Mexico Tarah Apachito, another fan of the show. She is also very excited for season two and would recommend it to some of her friends. 
Spencer has to decide what is more important, protecting the people he loves or pursuing his lifetime dream. The first season ends with suspense, just enough to make the viewer want more, you could say that's why everyone is so excited for season two. Now we wait and see, will Spencer do what's best for him, or will he put himself to the side and jeopardize his dream? 
Overall, I feel like All American has a really powerful message. If people would take the time to understand the message behind the show, it might change their perspective on how they treat others. The show isn't just about treating others kindly but it also about how with enough passion and effort for something you can achieve anything.