The Vivaciously Vintage Brass Armadillo
By: Stephanie Perez
OwlFeed Journalist
A little reminiscing can bring a lot of nostalgia, and when we feel nostalgia we tend to look back towards things that remind us all about them. Yet, sometimes we feel the need to revel in these past gems. 
This is where Brass Armadillo comes in. Brass gets its name from the idea of uniqueness, the owners wanted ¨A unique animal and a just as unique metal¨ thus the name Brass Armadillo.
Brass Armadillo is a large, two-story antique mall, off of West McDowell Road in Glendale.
Brass Armadillo holds a wide variety of antiques and knickknacks from generations and generations, all with their own stories, values and collectability. These items can range from records, decor, clothing, pottery, books, toys, etc. 
Brass's eclectic designed layout sets the grounding for many broad tastes, styles, and cultures from numerous ranges of sources.
Brass Armadillo is also popular amongst our student body here at Agua Fria. Junior Landon Budoff is a fan of the store. "My experience with Brass Armadillo can be summed up by saying it was a very eye-opening and overall fun experience," he said.
He continued,  "Just walking down the aisles upon aisles of essentially other people's random stuff that they found in their attic one day is an interesting way to spend a Sunday afternoon, seeing some of the stuff that was in the store is like taking a walk back in time. You can honestly find anything from at least the past 100 years in the store." 
Landon concluded in saying, "If you're looking for a way to spend some free time on a weekend I would definitely recommend the great experience of going to Brass Armadillo."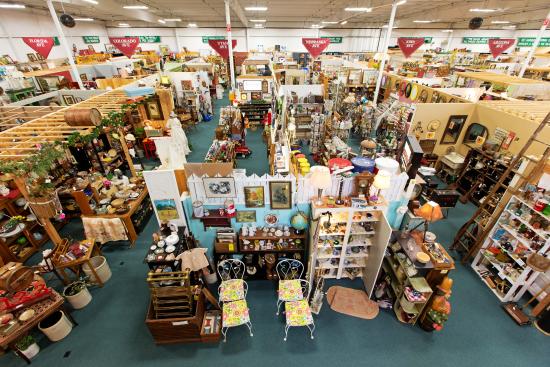 Although, despite its many treasures, I particularly find the most beautiful thing of Brass Armadillo being the aesthetic of every setup of miscellaneous items. The collectors of the items set up their own presentations in their assigned corners each equipped to fit the atmosphere of their antique items. These styles differentiate from fairy tale burrows to cozy cabins to cowboy western and so much more. It's like a wonderland in every corner.
It isn't just the fact that the decor and arrangements are beautiful, it's the feelings and emotions they can evoke from its viewers. 
Senior Rey Gonzalez talked about his feelings towards the atmosphere itself. "It gives off a sense of warmth, a sense of comfort, and value, as everything in there seems to be worth so much more than what was originally intended," Gonzalez said.
The appreciation towards Brass isn't just from its vast memorabilia but rather its way of bringing people in to appreciate its atmosphere and the call to mind it gives. No matter one's age Brass Armadillo just has its own unique way of keeping anyone interested.