The Area 51 Raid That Wasn't
By: Tommie Stallings
OwlFeed Journalist
The week of September 20th everyone was dying to see the Area 51 raid. No one actually knew what to expect.
In reality, about 2,000 people showed up to the gates of Area 51, making friends and having fun while being down there. Most people that went said it was a great experience and lots of friends were made along the way, and no one ended up getting hurt.
But how did this whole idea start? In late June, Matty Roberts, 21, attending a community college, sparked a phenomenal Facebook event at about 2 a.m. that took the world by storm. The event was titled "Storm Area 51, They Can't Stop All of Us."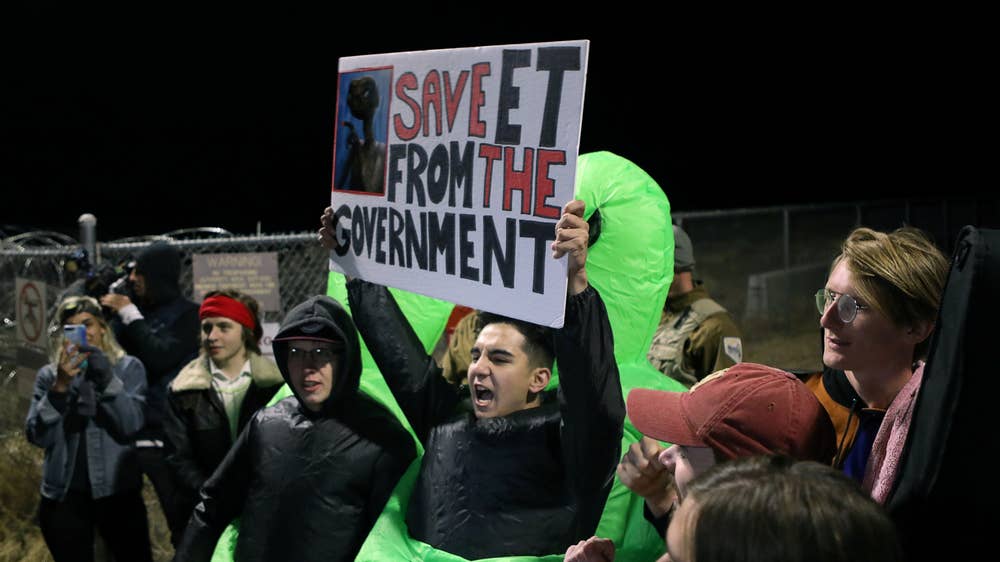 The event quickly became popular, as YouTubers and people all around the world made memes about it. "It was so popular that within the first three weeks it gathered a million people," Matty said. "By mid-September, the number had reached 2.1 million."
It got so popular even the Air Force spokeswoman, Laura McAndrews, had something to say against it. "Area 51 is an open training range for the U.S. Air Force, and we would discourage anyone from trying to come into the area where we train American armed forces," Laura said. "The U.S. Air Force always stands ready to protect America and its assets."
Matty Roberts, the organizer, pulled out of the event just eleven days before it was going to occur. By entering a military installation without permission, you'll face a $500 fine, be thoroughly searched, or worse. David Grossman, from Popular Mechanics, stated, "In 2019, a man was shot dead after failing to stop at a security gate and refusing to follow verbal instructions." 
Instead of storming Area 51, Matty Roberts has been trying to organize a different event, instead of potentially being shot. The event will be held on September 19 instead of the 20th. It is called Fyrefest 2.0, it was based on an event in 2017 just called Fyrefest, but it failed dramatically.
Fyrefest 2.0 is Matty's way of trying to get people to not actually show up at Area 51 and be harmed. Since the original event was canceled on Facebook, there have been copycat events that have up to 50,000 people in them already.