Student Council Deserves Appreciation For Crucial Role
From the spirit weeks to assemblies to homecoming and prom, Student Council does so much for Agua Fria and has a crucial part in the school's atmosphere. However, with such a huge crowd to please, it's hard to get everyone to approve of everything they do.
Basically a second job for student council members, they always put their heart and soul into everything they do.  "People don't see behind the scenes," STUCO member, Kasiah Johnson, said. For a single dance, they need photography, decorations, scheduling a DJ, food, then there is selling tickets and getting people interested.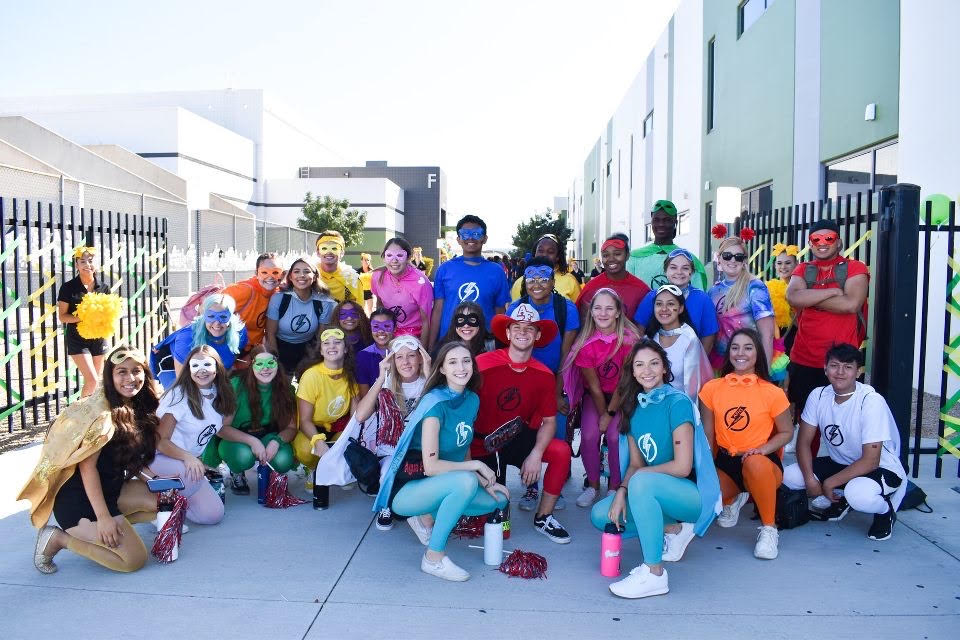 Another example is assemblies, where they plan everything minute-for-minute. This year, they had a plan of having assembly rehearsals the night before. Which with the planning, rehearsals, and the actual assembly, it takes a lot of time and effort put into something people may not appreciate. 
However, for Justin Diaz Perez, a senior at Agua Fria, he loves the assemblies most out of what Student Council does for our school. "It's very interactive, much more than my previous school," he said. "I like how anybody can go up there."
For Kasiah, that is something that they have thought about a lot more. "We try to include as many people as possible, but we know it's also hard because of the amount of students we have." This being one of the many topics of negative comments they receive. 
"It's hard to please the entire student body, so when we do something that other people don't like, we definitely get negative feedback from them," Kasiah said. 
Aside from the negativity, STUCO does have a lot of supporters, me being one of many. For Brooke Malnar, she appreciates how STUCO contributes to almost everything that happens on campus and how they are always at every school event.
Last year with the student council teacher as her volleyball coach, Brooke said, "I saw how they live and breathe STUCO, that's all they do. It's their main focus, their top priority."
"People don't see behind the scenes." As emphasized by Kasiah, "It's not just making posters," as many people may think. It is a lot of hard work and being in it is a huge time commitment for students. 
"I really appreciate STUCO a lot actually," said freshman Amaya Hunter. "I really, really want to be on STUCO next year… when I was younger I always wondered who did all this stuff [in my middle school], then I learned it was STUCO behind all the fun ideas."
For the Agua Fria Fairytale spirit week, they had activities every day after school. With a few mishaps along the way like the powderpuff game canceled by higher-ups and the bonfire moved to later this year, they still stood strong. 
They were still able to do fireworks at the homecoming game, have a really good turnout at the tailgate, rockin' spirit days, and a beautiful parade. The dance took months for student council to organize, right after the school year ended, they planned, and although it didn't go exactly as promised, they have continued to stay strong. 
From your fellow Owls, thank you Student Council for everything you do!