Four Bands You Should Keep Your Eyes On
By: Arthur DeSouza Alfaro
OwlFeed Journalist
As someone who lives and breathes music, or at least I like to think I do, here are some bands I've been listening to recently. These are groups that are all providing a very unique sound to the world of music, adding a breath of fresh air into it if you will. Here they are.
Kikagaku Moyo
Kikagaku Moyo is a psych-rock band all the way from Japan. This five-piece, long-haired hippie band whose body weight combined is probably 78 pounds take the 60s psyche rock revivalism and push it to the modern era. From tight kraut-rock jams to noisy psychedelic improvisational pieces, they're a band that takes a vintage sound into the future.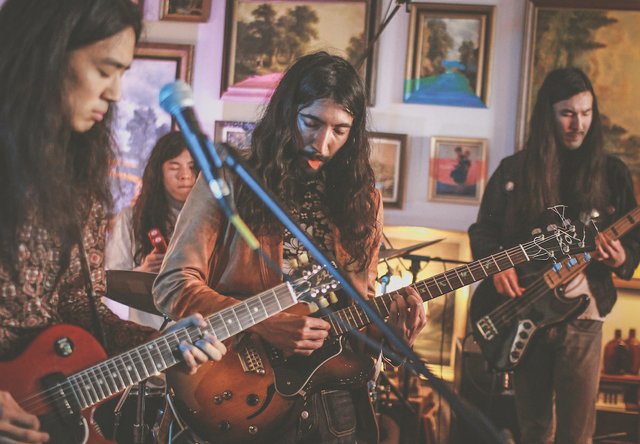 Armed with the usual guitars, bass, and drums, there's one instrument that stands out in particular. Ryu Kurasawa plays the sitar, a traditional Indian instrument he outfitted with Lace sensor pickups to play through an amp and keep up with the band. They all elevate the sound of the music with effects and droney noise, all with that analog psyche-rock taste.
A good place to start discography wise is their most recent album, "Masana Temples." It's where many normally start, being that it's probably their most accessible. It has everything that makes their music so great, just packed simply into one record. Almost like a sample platter if you will.
[youtube https://www.youtube.com/watch?v=PNzsRauOeqE&w=560&h=315]
The Mattson 2
Blending verbed out surf rock and jazz, The Mattson 2 brings a fun atmosphere to the current psychedelic rock and jazz scene. They're twins — one drummer and one guitarist, doubling as a bassist with his double-necked guitar or octave pedal. Jared Mattson (guitar, bass) uses a loop pedal as a one man lead and rhythm section, creating the illusion of having multiple guitarists or bassists present.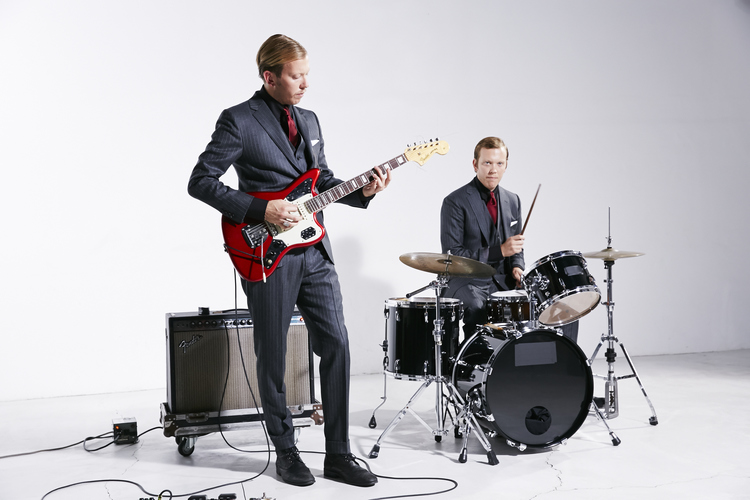 They hail from the great land of Encinitas, California, so naturally, they came from its surf and skate scene. Hanging around different surf shops and skate parks is how they developed their roots in psychedelia. Later on, as they learned their instruments, they learn about jazz music and become infatuated with it, so they decided to make a band together, combining both of their interests. 
  Their rendition of John Coltrane's "A Love Supreme" is a great place to start with their music. It offers a beautiful, fun take on the classic jazz album, bringing in swirly guitars, fantastic bass solos, and drum solos that will be sure to fill the gap of jazz in your life you never knew you had. Here's one of the singles off the album.
[youtube https://www.youtube.com/watch?v=hyIe59i-sas&w=560&h=315]
Wand
Wand is another Californian band from LA. Signed to Drag City Records, they share the same labels as acts like Stereolab, Cate Le Bon, and the prolific garage rock giant Ty Segall. Their sound consists of layered heavy psych guitars and vocals doused in effects.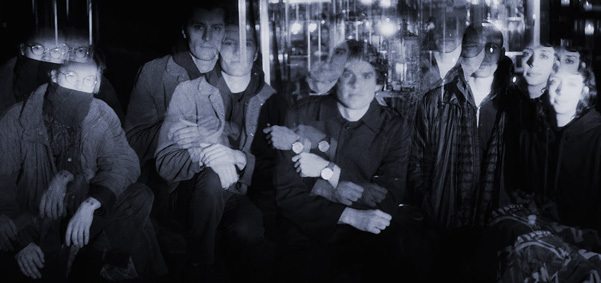 They are bringing true heavy psychedelia to the modern era, combining sounds like shoegaze, heavy rock, and garage rock. The sonic landscapes they create are heavy and sludgy but when the vocals begin and the guitars and synths are at their most hypnotizing, it takes you on this dream-like journey of pure noise. 
All their albums differ sonically but one that I think really hits on all of their qualities is "Golem." It's probably one of their heaviest and noisiest albums to date, bringing walls of fuzzy guitars and reverb heavy vocals as if some higher being was talking directly to you. The combination of faster, more frantic songs and sludgy, doomier ones are balanced nicely here.
[youtube https://www.youtube.com/watch?v=Xcvmk1TGeH4&w=560&h=315]
Altin Gün
Altin Gün can easily be mistaken as an actual Turkish band. In some aspects they are, being that the two vocalists are actual Turks. They are an Anatolian (Turkish) psyche-disco band from Amsterdam who is resurfacing an already rare kind of funky rock music from Turkey. "Altin Gün combine traditional 60's style Turkish pop sounds with psych rock anthems"  radio station KCRW said when describing their music.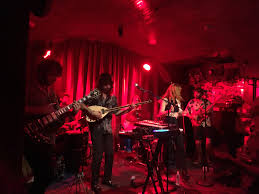 It's very interesting how here in the West, this "exotic" kind of funk and rock is very uncommon, but in places Brazil, Africa, and Turkey like the music Altin Gün makes, they take influence from Western music. Genres like funk and psychedelic rock get reworked and given a whole new life in the hands of many different countries. 
Altin Gun, in this case, takes does that with their Turkish folk-rock and "Altin Gun-ify them" as said by lead vocalist Merve Dasdemir to Jager Music during an interview before a show. Using an instrument called a saz, a Turkish variation of a guitar, wah pedals, fuzz, and funky analogue synths, they make some of the most danceable music out now. They bring so much to the proverbial table, offering familiar funky tunes with a beautiful Turkish twist.
Their debut is a great place to start with these funky folk. "On" will have you dancing in no time. Maybe it might even push you to learn the beautiful language that is the Turkish language.
[youtube https://www.youtube.com/watch?v=DKEZibzeqJc&w=560&h=315]
These four groups are painting the music scene with such beautiful colors with their sonic diversity. It's amazing to see such great musical acts put such care into their work, passionately crafting these sounds for the enjoyment of the listener and the enjoyment of putting out amazing original work. Definitely check these groups out.