AFHS Looks to Move On From Panic After Homecoming Dance
By: Jimena Chavez
OwlFeed Journalist
Agua Fria students were looking forward to the homecoming dance for months. However, after a series of events, the dance was canceled before its scheduled end time and students were sent home early. While outside, a scene of panic and chaos ensued as a rumor spread that there was an armed person on campus. 
There was never any credible evidence of a firearm, but this didn't change the fact that many students at Agua Fria were negatively impacted.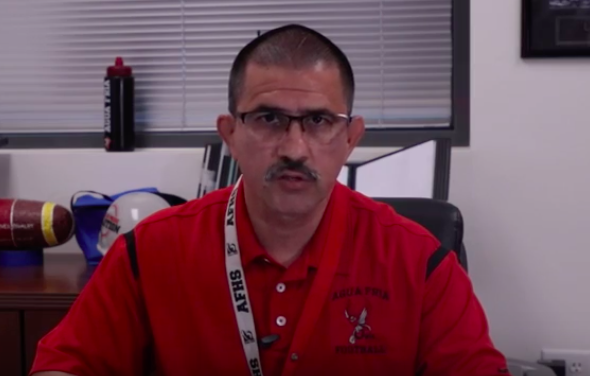 In a video address, Mr. Molina acknowledged this impact. "The first purpose of my address is to validate the fears and feelings that all the students and staff felt and experienced that night… We know that this has been difficult for many of you and the fear you felt that night was real."
The dance began around 7:00 p.m. in the New Gym and around 500 students attended. Most students were on the dance floor and some sat on the sides with their friends. It was a good environment and everyone seemed to be enjoying themselves. Around an hour into the dance a group of kids broke out into an argument, but it was said by administration that this was just a verbal disagreement.
The argument between the students was broken apart and the dance continued. Towards the end of the night some students reported that more fights broke out and the dance was officially cancelled (it is unclear if these fights were physical or verbal). Administration gave 30 minutes for students to call their parents or to get a ride home.
Students were escorted out of the New Gym and they were waiting outside. Some students waiting said that another fight broke out and rumor went around that a person was armed. Many students began panicking and they began to run away from the scene.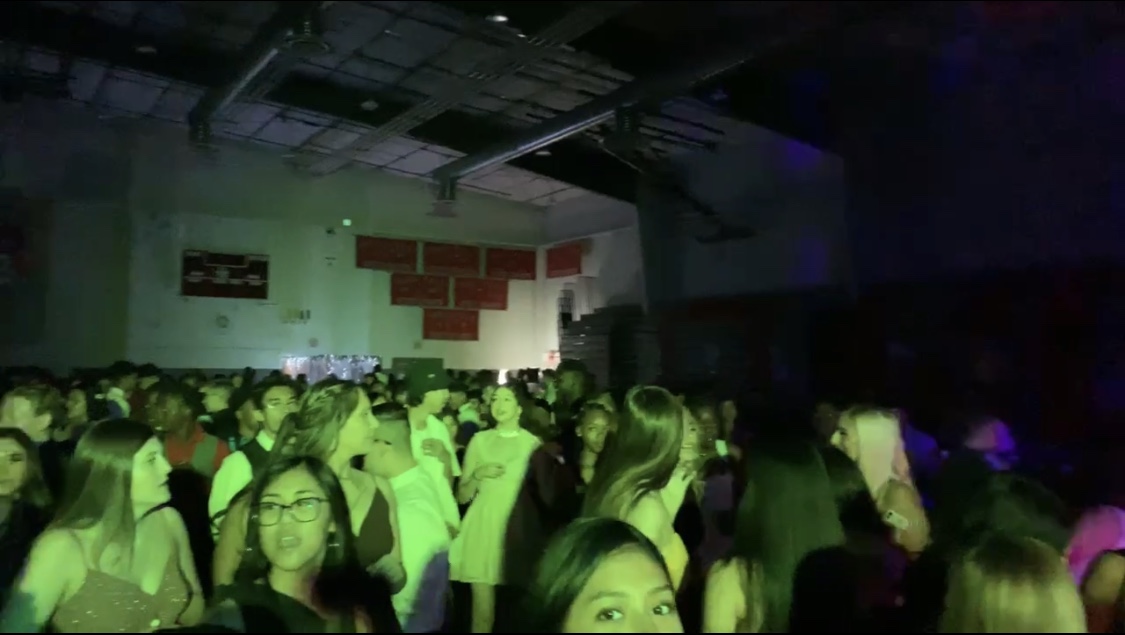 While some ran inside the New Gym, others jumped into cars or out onto the street. The student council members that were cleaning up the gym were taken into classrooms and were told to run away from the area. It was a moment of pure chaos. 
Although many students claim to have seen multiple fights or even a gun, administration cleared up the situation through multiple emails that were sent throughout the weekend. "The Agua Fria High School administration has been diligently investigating leads that have been shared with us related to the incidents at last night's Homecoming dance… We currently have no confirmation of anyone seeing a weapon."
Beginning Saturday night social media was blowing up with multiple stories and comments about the dance. However, what alarmed Agua Fria students the most was a gun threat that was posted and sent around through all social media sites. 
Agua Fria administration cleared this rumor up immediately. "We understand there are rampant social media postings that contain very inflammatory and false information…" an email from Principal Molina said, "Avondale PD will have an increased presence on campus this week as a precautionary response to social media postings." 
Administration made it very clear that there was no danger at the dance, and that everything was handled professionally. 
Ms. West, a teacher who was a chaperone at the dance was also affected firsthand by the situation. "I felt like as a teacher my decision that I made was kind of selfish because I was protecting myself," Ms. West said. "But at the end of the day you don't know who is innocent and who is not."
Due to the rumors that went around social media the Agua Fria administration did not count absences the Monday following homecoming weekend.
"That day [Monday] I had three kids per class, those were my averages", Ms. West said. "I had messaged students who had been at the dance to check if they were okay, and they said they were freaked out."
Ms. West said that we need to be more aware of what could happen and to try and become closer as a school.
 Student Council President Emily Bey was one of the affected students from the dance. "When everyone started to panic I instantly had the urge to run and went into panic mode," she said. "I had a panic and anxiety attack and I had thoughts of not seeing my family again." 
After experiencing the events that occured, it was difficult for students to come back to school, especially after hearing multiple rumors online. 
"At first I wasn't comfortable coming back to school and constantly replayed things over in my head," Bey said. "And now because I was able to talk to my friends, coaches and counselors about everything I feel safe and better about everything. I just hope we can all get past this and not have to deal with a real situation again. I want to move on and have a great senior year."
Sarah Darby, Student Council's Vice President, was another one of the students that experienced the chaos of the scene firsthand. 
"I was in the gym when everyone heard about what was going on and I ran with them… we were in the trainer's room and I was immediately scared, but my friend was hyperventilating and I had to calm her down."
Sarah said that it was a scary situation because it is a reality that could happen. 
With all the comments that went around social media, many students were very upset. "I just wish people could realize how scared we really were," Darby said. "I know it's cliche but we were scared for our lives."
The fear students felt when these events were happening was not irrational. The sad reality is that these events could have escalated and they could have harmed so many lives at Agua Fria.
Fortunately everyone made it home safe and all the online threats were investigated and put under control. 
However there is a lot we can take away from this experience. Every day there is more danger, more violence, and more conflict. All we can do is take the necessary precautions to avoid situations like these in the future.
We must unite as a school and we must support our peers and our teachers. We must empathize with those that have experienced situations far worse than ours. And we must trust that our administration will do anything in their power to protect us.
If you or anyone you know has information contributing to this incident, or have seen any other threats, email [email protected] or click here for the SafeSchools Alert website. Counselors are always available to talk if you personally need more support.
Alex Vasquez and Elijah Carson contributed to this report.