Creep It Real This October With These Spookalicious Activities
By: Amira Bouhout
OwlFeed Journalist
Have you been wondering what to do this October? What to do with your friends or family because you don't want to spend this year at home bored? 
Well I can help! This year October is filled with lots of things to do ranging from concerts, movies to watch, to festivals, fairs and so much more. This season has a lot in store and you don't have to worry about needing a lot of money in order to do some of the things I'm going to share. 
If you're bored some weekend and want to go out to do something you can always go to the movies. This month is going to be filled with great movies. 
Here are a few: Joker, Gemini Man, The Addams Family, Maleficent: Mistress of Evil, and Zombieland 2. 
"I'm excited to go watch Joker, also go to the pumpkin patch; I definitely do think there are a lot of things to do this month," said Izhar Montijo Romero, senior. 
Something that is more on the pricey side but really fun and worth the money are concerts. Concerts are really fun to go to with a group of friends and you also make a lot of memories. You can also meet new people and make friends!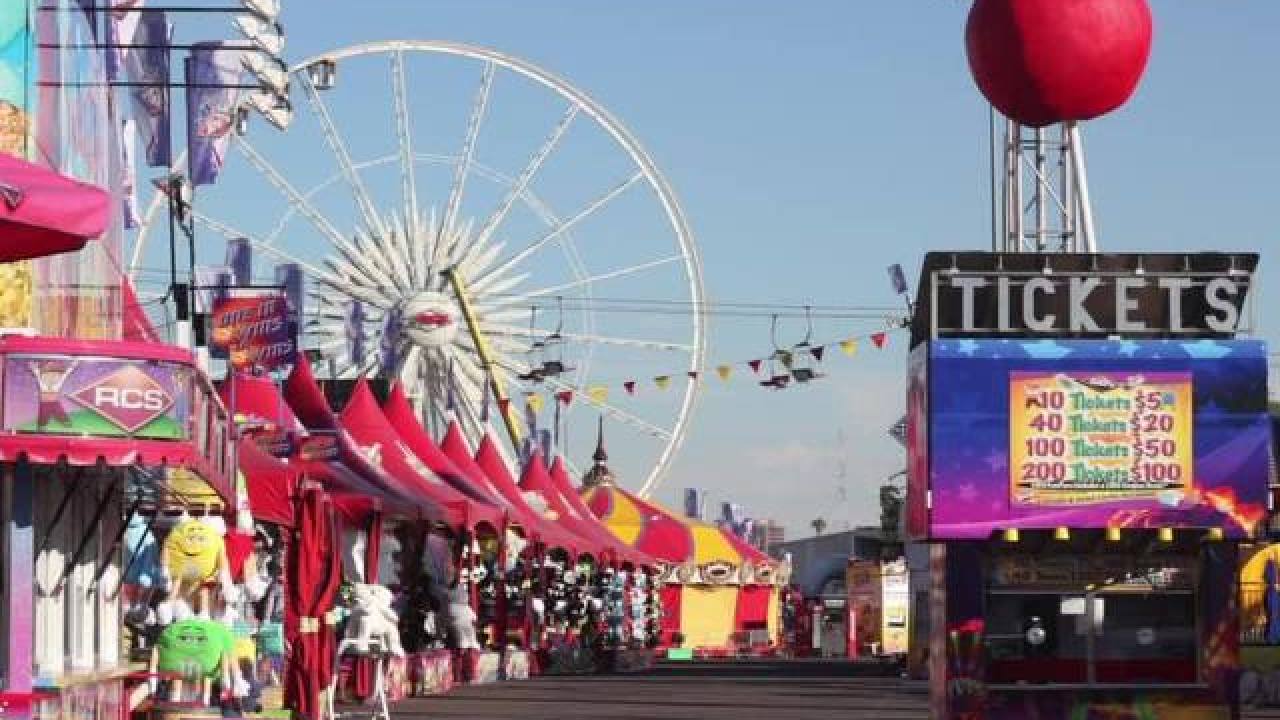 A really big concert happening on October 20th is Tyler, the Creator. Tyler is an American rapper that also has his own clothing line he designs. He is really popular nowadays and a lot of people plan on going to his concert near the State Farm stadium. 
Other big performers coming are J Balvin, Becky G and Chris Brown.
This month the annual Arizona State Fair is coming. It's going to be here from October 4-27. 
If you haven't been to the state fair, it has a lot of rides, some that spin around and launch you into the air and really make you howl but the fair does have less adrenaline-fueled rides like the House of Mirrors. They also have lots of food and a bunch of sweets and treats.
It is a really fun place to spend time with friends and family.
"I like all the rides and all the food, it's interesting… they make a bunch of deep-fried stuff," said Angely Bernal, junior.
Other things you can go to are festivals. This month there are a lot of Halloween themed festivals, for example 'Fall Festival – Harvest Meets Haunted.' On October 19th from 5-9pm, at the Goodyear Ballpark this festival will have games, food, a pumpkin patch, costume contest, and more. 
Besides that, you and your friends can always go to Fear Farm, Top Golf, or 13th Floor Haunted House. 
Some cute and kind of stereotypical things to do this season are things like going to pumpkin patches which, for the most part, are free and very cute, aesthetically pleasing places to take pictures.
You can also get a pumpkin and carve or paint it with friends and/or family. You can have a contest on who makes the best pumpkin or team up and make one together. 
Finally, but not least, you can have a fun costume party. It is pretty self explanatory but you can gather up with friends and everyone can dress up in their Halloween costume. 
Essentially, there are a lot of things you can do this October to have fun and make the month memorable with or without spending money.