The Possible Impeachment of President Trump
By: Elijah M. Carson
OwlFeed News Editor
Impeachment of a U.S. president has only occurred twice in our history, to President Andrew Jackson in 1868 and President Bill Clinton in 1998, and would likely have happened again to President Richard Nixon before he resigned. Although, now it may look like society is pushing for it to happen again but, the question is, will it work? 
President Donald J. Trump has always been a man of controversy, from allegations of wanting war, creating some questionable acts, to even being called the "most dangerous" president ever. Although recently, President Trump has been put under a lot of heat, after possibly being involved in his most controversial act. 
Recently, a whistleblower, a person who exposes secretive information or activity that is deemed illegal, unethical, or not correct within a private or public organization, has reported that a phone call between President Trump and the Ukrainian President Volodymyr Zelensky, where he asked Zelensky to investigate ex-vice president Joe Biden and his son Hunter Biden. 
With this news, most people were infuriated and angry with this news and people wanted Trump to be impeached. Suddenly, on September 24th, 2019, Nancy Pelosi had announced that the House of Representatives would initiate a formal impeachment inquiry, where he would charge with betraying the oath of office and by seeking foreign power to tarnish the reputation of a rival for his own political gain. 
This was a shocking turn of events since Nancy Pelosi was against impeachment after fearing the consequences stating that the evidence against Trump would not be enough and the attempt would be useless. Even after the massive increase of pro-impeachment representatives in office, it didn't seem like the process would actually happen.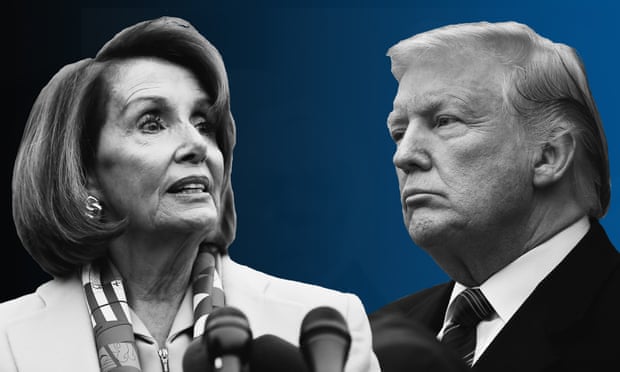 Looking at the response of President Trump, he stated via Twitter that he expected this outcome sooner or later as he claimed that he is being unjustly targeted and claimed the following actions are "PRESIDENTIAL HARASSMENT," claiming that Democrats are interfering with his chances to win themselves. 
On Twitter, he wrote, "Such an important day at the United Nations, so much work and so much success, and the Democrats purposely had to ruin and demean it with more breaking news Witch Hunt garbage. So bad for our Country!" 
While investigating, another revelation was revealed that Trump supposedly asked his staff to freeze $391 million in military aide to help Ukraine just days before the phone call. This made more people furious as this makes President Trump even more suspicious. 
Throughout the conversation, people are wondering if Trump will really be impeached. Soon, Congress will determine the fate of President Trump, and no matter what, it seems like the United States will keep this moment in its long history.