OPINION: iPhone vs Android
By: DeAnna Williams
OwlFeed Journalist
I'm sure the question, "Which smartphone is better?" has gone through your head at least once. I know for a long time it went through mine. 
Since the iPhone came out, I have always wanted one. I ended up with Androids for years even though all I really wanted was an iPhone. Finally, for Christmas, I got one. I've had an iPhone for a while now and the thought of going back to an Android has not crossed my mind once. 
While I do prefer the iPhone, both smartphones are pretty excellent. Thinning out the things that matter the most to you in a smartphone could be a great first step to deciding which smartphone would be the fit for you. Both devices are admirable, but the differences between the two may make you reconsider your choice. 
For one, the iPhone is more simple and efficient in my opinion. Some people say they wouldn't want an iPhone because they are "too complicated" or they think everything has to be paid for but that is not all true. iPhones have a more secure structure and of course, we all know about the amazing camera quality. 
On the other hand, Androids have some honorable qualities as well, such as storage, and their reliable screens, these are just some of the things Anaya Sanford, a 16-year-old junior here at Agua Fria, likes best about her Android. "I like how simple it is, if I could have any phone it would probably be one of the newer Samsungs (Galaxy 10) but I don't think I would want an iPhone, I feel like they're too complicated,"  Anaya said.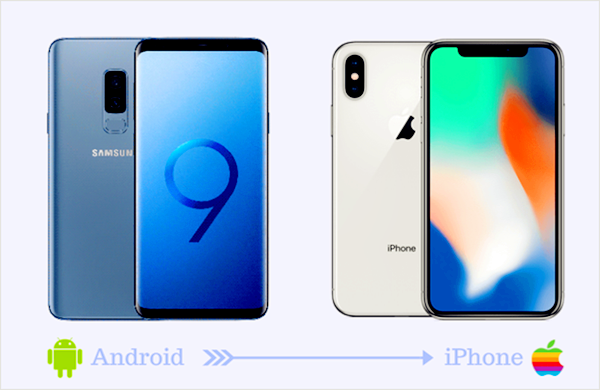 "I prefer to stick with an iPhone because it's more secure when it comes to payments such as shopping online, downloading music safely or getting an alert if you reach a page that may give your phone a virus," said Savanna Tenorio, a sophomore attending Santa Fe Indian School. "If I were able to get any phone, I would get the iPhone 11 because the camera quality is almost unbelievable, it would help me so much, especially since I am so passionate about photography."
I couldn't agree more with Savanna. The iPhone is super beneficial when it comes to many things and that is only half of what the iPhone has to offer. Androids too, are beneficial especially with storage, as Anaya had previously mentioned. If there was one thing that would be a deal-breaker, I feel that it would be the pricing. The iPhone has always been on the high end when it comes to prices, whereas Android has always been more reasonable. 
Another thing that could really be taken into consideration is battery life. Seeing as I've had the experience of both phones, I feel that Android battery life is way more efficient than an iPhone. Although the iPhone's latest phones have improved battery life, an Android would easily outlast an iPhone. 
Battery life and all differences aside, the choice is ultimately in your hands. All I have to say is both phones have much to offer in many different ways, depending on your interests. I personally think either smartphone you choose to go with, is a win-win.