Seniors, Apply For FAFSA Now!
Calling all Seniors! If you haven't applied for your FAFSA, do it now! College is right around the corner and the Free Application for Federal Student Aid is a great way to pay for it. 
As you all apply for scholarships and dig in your couch cushions for spare change in order to avoid student loans, the FAFSA is also there to give a helping hand. It's also pretty easy to fill out, doesn't take too much time, and thankfully you won't have to write another essay. 
Administered by the Department of Education, it checks out your family's financial needs and sees how much college your parents can afford. Afterwards, they will give you a Student Aid Report with an Expected Family Contribution, which they will subtract from the cost of college attendance, leaving a certain amount of financial aid that you will be eligible for.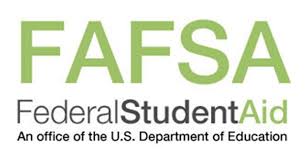 Were you thinking about just depending on scholarships? Well from the words of Agua Fria counselor, Mr. Gironi, "Students that would like to be considered for scholarships from colleges and universities must complete the FAFSA in order to receive any type of aid from these institutions."
According to StudentAid.gov, FAFSA "provides more than $120 billion in grants, loans, and work-study funds each year to help pay for college or career school." That's a lot of money given to students and by applying, you could get some to pay for your higher education. 
The FAFSA opened October 1st, and the sooner you apply, the more money you are eligible for. So APPLY NOW! A lot of Seniors may think they won't qualify, that their parents make too much money to get that aid, but that isn't true.  
According to collegeraptor.com, only one in five students apply for financial aid. ONE IN FIVE! When most of those students could receive the aid!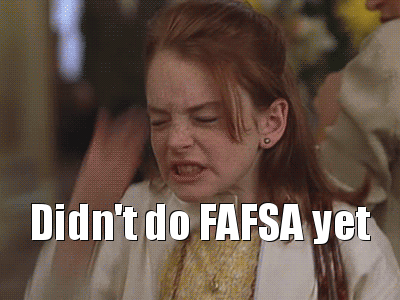 "When students don't complete the FAFSA, money is left on the table. Take the Pell Grant offered by the federal government for example. "The average amount that went unclaimed per eligible student was nearly $2,000," said CollegeRaptor.com. "Mississippi, Washington D.C., Arizona, New York, Idaho, Florida, and a number of other states had students leave over $2,000 behind each when it came to the Pell Grant. Wouldn't it be nice to have that extra money?"
If you want anymore information on applying for the FAFSA, there is a chat resource on the online application, you can contact College Depot, or you can talk to Mrs. Ciulei in the College and Career Center. You could start yours now, here. If not, APPLY ASAP!