Arizona's Seasonal Events
By: Jimena Chavez
OwlFeed Journalist
The month of October is perhaps one of the most seasonal months of the year. It is the start of the holiday season and it is the perfect time to enjoy the fresh Arizona weather.
There are many events in the community this month that are perfect for family and friends!
Arizona's annual State Fair is going on from October 4- October 27. It is not only a great environment for kids and family but also a fun spot for adults to relax and hangout. Filled with rides, games, and entertainment the Arizona State Fair is a great opportunity to get out of the house and pursue some adventure.
"For more than a century, the Arizona State Fair has been a gathering place for residents from the far corners of the state. Guests come here to enjoy the richness and diversity of communities, to honor the past, celebrate the current and explore the future," says the Arizona State Fair website.
In honor of the coming of Fall, there is a free Fall Festival occurring on October 26 in Scottsdale, Arizona. The festival will consist of music, games, prizes, and their annual costume contest.
The Odyssey Aquarium website says "Kids 16 and under and families are invited to participate in our not-so-spooky costume contest! The Studio 8 EE Rally Crew will be selecting winners from a variety of categories, and will be asking for crowd participation to find the best costumes, so be sure to bring friends and family to make your own personal cheering section!"
This event is a great opportunity, it's affordable and family-friendly. It will take place at Odysea Aquarium in Scottsdale Arizona, the address is 9500 East Via de Ventura, Scottsdale, AZ. No admission required!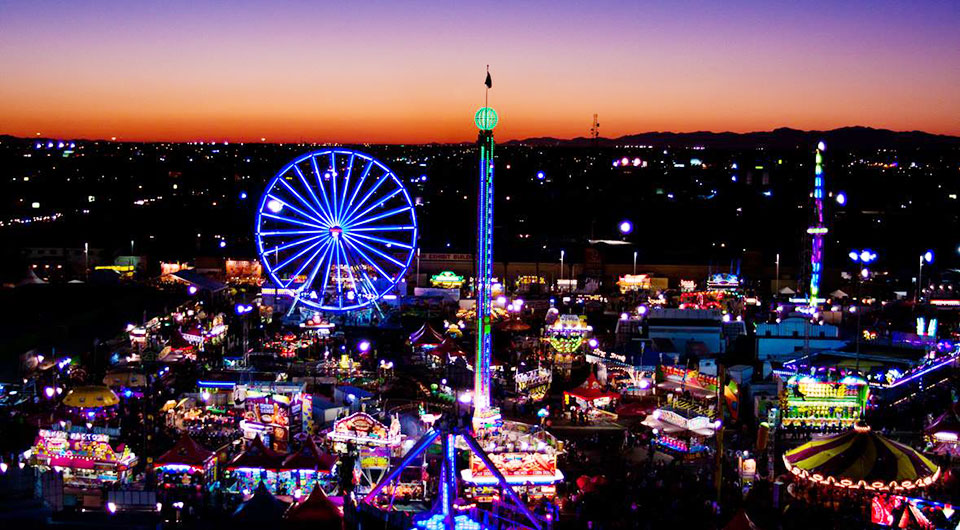 In honor of Day of the Death and Hispanic heritage, there will be a Dia De Los Muertos festival in Mesa, Arizona on October 26, 2019.
"Participation in the memories of the deceased with the GIANT community altar display, created by lead artist Kyllan Maney and volunteers." says the Mesa Art Center directors.
The Dia De Los Muertos festival will have food, traditional altars, artist demos, marketplace vendors, mariachi showcase, and the sharing of Mexican tales.
This event is free of charge and will take place on October 26, 2019, from 10am-5pm and October 27, 2019, from 12pm-5pm. It will be taking place at the Mesa Art's Center, 1 E. Main St, Mesa, AZ 85201.
There is a variety of events this month so please support the community and enjoy the last couple of weeks of spooky season!