By: Juan Espinoza
OwlFeed Lifestyle Journalist
The PS4 was a sensation when it came to exclusives games and graphics. But now with the release date of the PS5 finally being announced, along with the statement of it being "disc-less," it's no lie to say it has a high quota to fill.
The set release date for the PS5 is the 2020 holidays, so many people have something to look forward to in the upcoming year of 2020.
Getting into the aspects, the PS5 has a very odd-shaped console. The console resembles a football stadium cut in half along with the disc reader being removed it certainly has its own defined appearance.
One of our fellow sophomores here at Agua Fria, Beto Medina said, "I feel like it's going to be a revolutionary new console surpassing the PS4."
The PS5 specs far surpass those of the PS4 by a long shot by having backward compatibility, 8K TV support, and having an SSD drive that can support 24GB of storage for the gamer boys and girls out there in the world.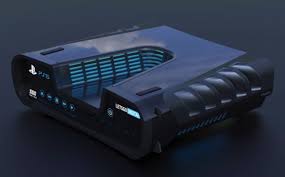 If you think the PS4 graphics were great with the 4K resolution then imagine the newest 8K resolution, with this the PS5 it would feel more like a movie than an actual game.
Although when it comes to exclusive games, the PS5 will have the same contracts with gaming companies like Naughty Dog, Santa Monica Studio and Insomniac Games.
The PS5 controllers will have the same build as the PS4 but will have a higher response when it comes to overall control and higher quality speakers implemented into them so you can hear the crisp game sounds coming from your remote while playing your games.
Agua Fria sophomore Jonathan Montoya had this to say "It's a good idea the PS4 controllers aren't that loud so knowing that they are finally upgrading the speaker for the PS5 controllers is just a great feeling."
Along with the features and appearances, the PS5 will be bringing Morpheus (a virtual reality headset) with upgrades to make it higher quality than the PS4 version.
Overall the PS5 has a high quota to fill with the disc-less feature, 8K TV support, and the bigger speakers in the controllers the PS5 is trying really hard to be the next revolution in gaming. Staying ahead of its competitors and still trying to bring a good console to the table.