How War With the Taliban Has Affected Afghan Women
By: Arzoo Sultani
OwlFeed Journalist
"We want a peace that safeguards the rights we have achieved," Afghan activist Mahbooba Saraj said.
Afghanistan's leader Amanullah Khan gave Afghan women a big push forward after he declared full independence from the British in 1919. Luckily women didn't have to wear scarves or follow a dress code. Women in Afghanistan were allowed to vote and have access to social and other activities.
Child and forced marriages were outlawed and polygamy was restricted. 
Freedoms for women were mostly limited to female royal family members. People had no problems, and Afghanistan was a safe place for families to live in.
Through the rest of the 1960s and 1970s, girls and women in the capital went to school and enjoyed the great freedoms. 
Afghanistan became a popular destination for Western backpackers and a stop on the so-called hippie trail through Asia. 
Unfortunately, the war in Afghanistan started, and Afghan women were "caught in a grinding war of attrition as Western-backed mujahedin insurgents battled soviets troops," Afghan activist Mahbooba Saraj said.
The Taliban eventually took control of Afghanistan in 1996. It imposed a harsh form of Islamic law and put people in dreadful situations.  
Both Afghan men and women were under the Taliban rules and had no freedoms, where they had to accept whatever the Taliban said.
The Taliban attacked in Afghanistan and gave many Afghan women a lifestyle of inequality and poor treatment. It was clear that the Afghan people were controlled by Taliban militants.
For the last 18 years, Afghanistan "has faced chronic security problems as militants have waged a bloody insurgency," according to the Philadelphia Enquirer.
Now, Afghan women brace for yet another battle to protect their rights and freedoms.
"Legally, women were allowed to go to school and work, but social problems such as insecurity and civil war were affected in a negative way, and the biggest setback for women was that they were barred from education and other social, economic, and political activities," former Afghan  lawmaker Fawzia Kofi said.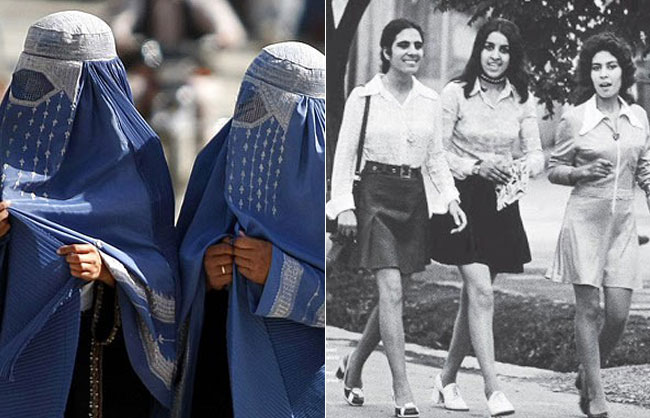 The United States has entered peace talks with the Taliban to end the conflict. And Afghan people are in hope of ending the war with the Taliban.
"Women are fearful of losing their rights after a deal is struck. We don't want Afghanistan under any regime, including the Taliban," Fawzia Kofi said.
 President Donald Trump's peace talks with the Taliban have worried people in Afghanistan.
"Afghan women have made it loud and clear that they want peace without oppression, their rights and future must not get in these negotiations," said Senator Jeanne Shaheen, Democrat of New Hampshire.