OPINION: If You Skip AHS Apocolapyse, It's Not the End of the World
By: Nasreene Gant
OwlFeed Journalist
American Horror Story: Apocalypse Season Eight came out in early September. This season could have been groundbreaking for all AHS fans had the ending not been so abrupt. But with ten episodes, deaths of fan-favorite main characters and near-death experiences of more than one Supreme there were quite a few interesting turns.
(A Supreme is the leader of all witches and warlocks. Warlocks, however, are not common though because they are considered the weakest of the bunch.)
In previous seasons, AHS writers and producers have gone out of their way to make them each unique and interesting in their own way. They even went as far as to add little easter eggs in each season about the last or next season to come.
However, according to Ben Traver on IndieWire, "'American Horror Story: Apocalypse' exists very much in the franchise's comfort zone."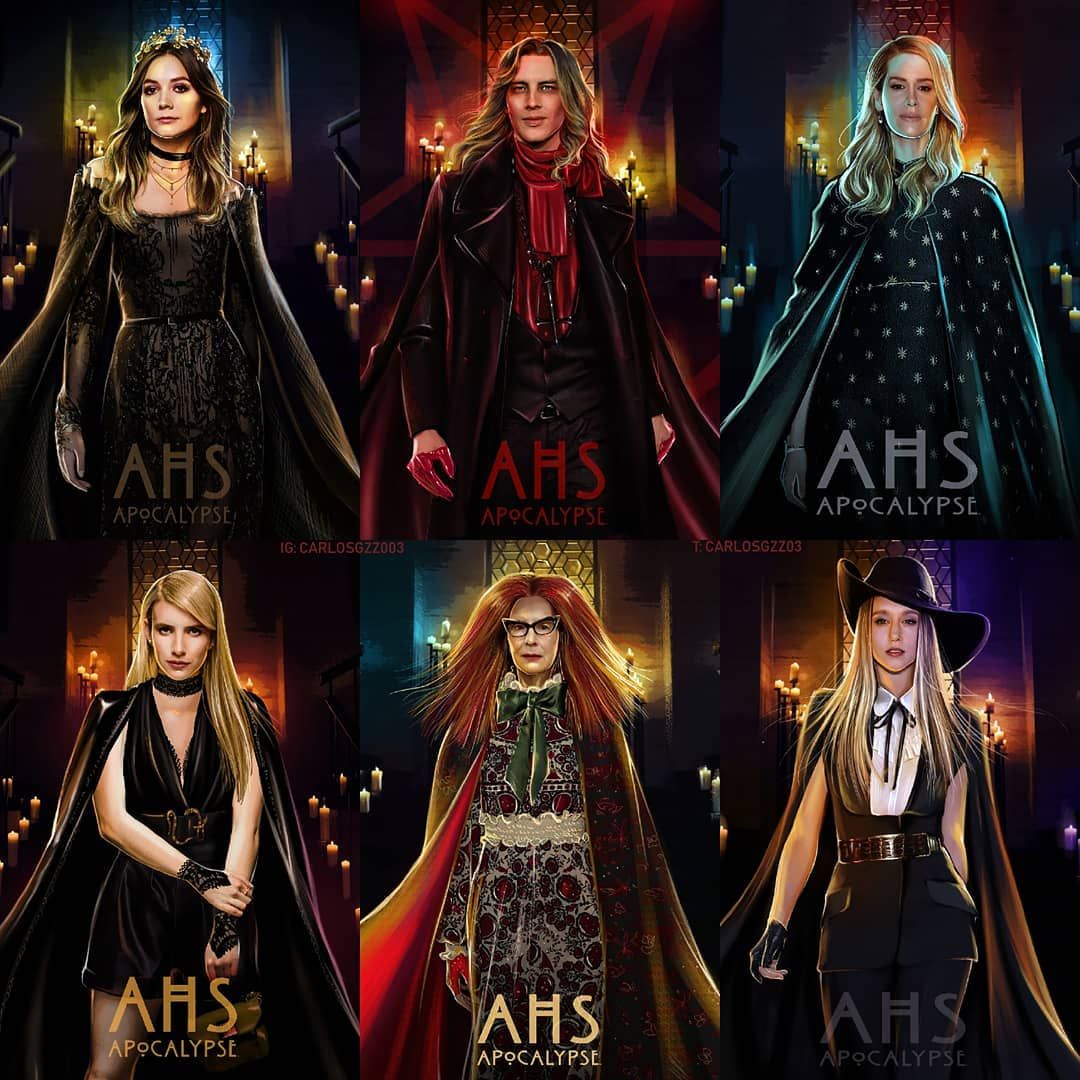 It was also disappointing to come to the end of the season and be left on yet another undesirable ending. I have to give credit to the writers though, they sure do know how to make a cliffhanger that leaves you wanting more.
Although I can say not everything in this season was disappointing. In fact, one of the more pleasant surprises had to have been the protagonist.
"And it was very cathartic…speaking as a narcissistic denizen of Los Angeles who spent most of summer 2017 waiting patiently for the president's nickname diplomacy to turn my neighborhood into a radioactive wasteland,"  said Darren Franich, who was quoted in Explore Entertainment.
This leads us to our protagonist in the show Michael Langdon.
Michael Langdon, or better known as the antichrist, was born between the years of 2014 and 2016. His parents were the late Tate Langdon, who died in his teen years, and Vivien Harmon who died in her early thirties. The original main characters from the first season Murder House.
Because his mother, Vivien, had passed during child labor Langdon was taken in by his alcoholic grandmother, Constance. She believed that the new edition to her family was her saving grace which later proved to be false.
With the world in the hands of a rapidly spiraling and misguided antichrist with more strengths than weaknesses, you can imagine things went bad very quickly. 
As Langdon grew older he began to rapidly progress into the early stages of a sociopath, unbeknownst to Constance. 
He then began to get violent with Constance who then committed suicide in fear that she would have no control over her own death. Langdon then ran away only to be found by a group of people who were committed to an organization called the Church of Night.
Surprise, surprise they wanted Langdon to be their new leader and destroy the world only to rebuild it in his preference.
Although, I still never truly understood his motives. It wasn't until he began to deteriorate under the pressure of being bested by a group of witches that I truly realized he was pretending to be what people thought he was.
Once truly broken down and dissected, Langdon is just a hurt child acting out. 
In fact, he wanted the position of Supreme to show people that he is more than what they say he is. So he can create a world that doesn't see him as a monster but a ruler.
All I can say is that Langdon did not lack anything in character especially after he became the next Supreme. 
I think the most interesting part was the inclusion of not only warlocks and their constant power struggle with the witches but the voodoo queen, Marie Laveau. 
I don't know if it's just me, but I would have loved to see Lana Winters and Kit Walker make a comeback in Apocalypse.
Even if I think it wasn't the best season it was still something that I believe was a great way to bring some of the best seasons and all-time favorite characters together.