Why Do We Say 'Trick or Treat?'
By: Jessalyn Guizar
OwlFeed Journalist
Halloween is a very exciting holiday from the candy, pumpkin patches, haunted houses,  costumes and the spooky baskets, but have you ever wondered why we say 'trick or treat?'
This famous saying was invented in the 1930s and is still being used today. Trick or treating was actually a tradition in Canada when little kids went door to door disguised in costumes and saying "trick or treat."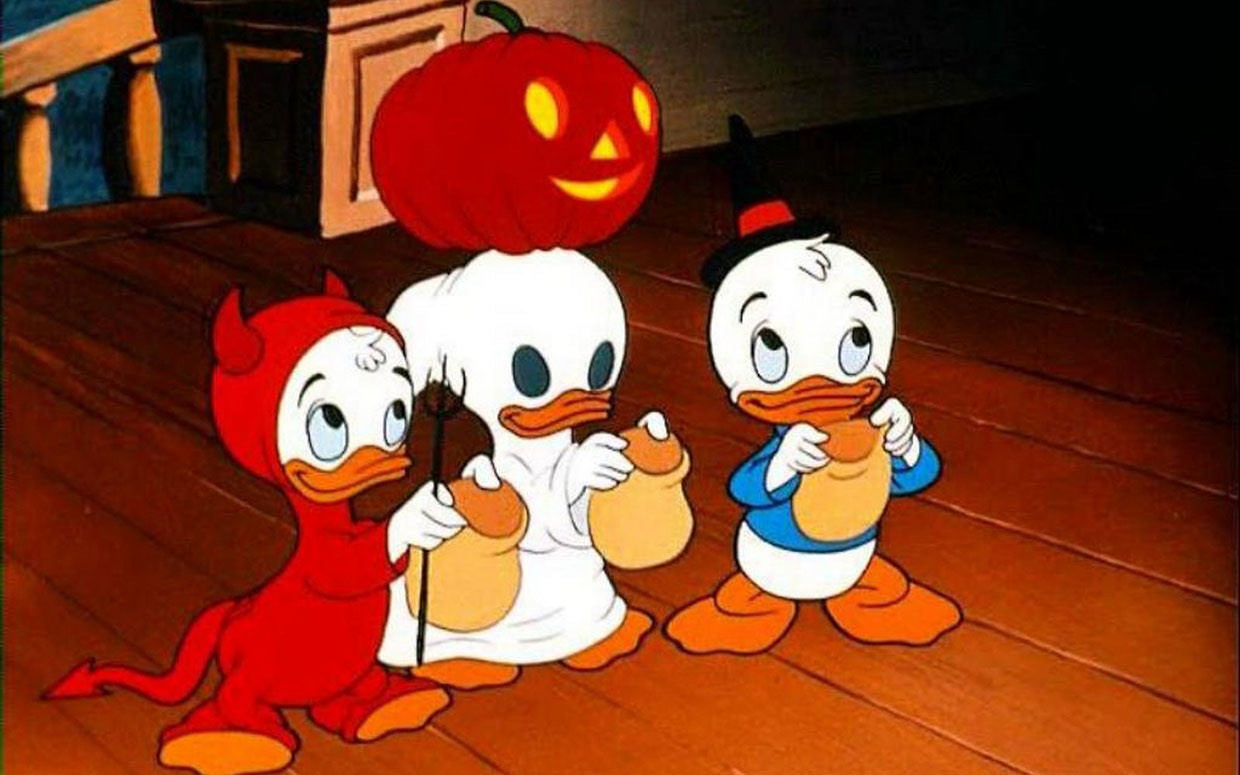 Trick or treating spread across the USA in the 1930s and is cited then in newspapers from many states; for example, the Indiana paper The Vidette-Messenger, October 30th, 1937: "Trick or treat. This seems to be a popular pastime among the younger folk and Valparaiso people… will hear it many times tonight, for it is Hallowe'en." 
The history behind Halloween and why we celebrate this holiday is when it was the ninth century the Christians from church had an All Souls day on November 2 to honor the dead. Poor people would visit the wealthy houses receiving soul cakes in exchanged to pray for their loved ones who had passed away. This was called "souling." Then, it got picked up from kids and they started asking for treats and money. 
In the United States when Canada started celebrating Halloween, kids would take part in celebrating it. "Trick-or-treating reclaimed its place among other Halloween customs. It quickly became standard practice for millions of children in America's cities and newly built suburbs," according to history.com. "No longer constrained by sugar rationing, candy companies capitalized on the lucrative ritual, launching national advertising campaigns specifically aimed at Halloween."
Candy companies started giving Halloween attention and advertising it since everyone wanted candy to pass out. Now, how did the phrase trick or treat arose to the public? On Bustle.com, they state, "The phrase appeared in a Canadian newspaper discussing the town's Halloween evening, where they described the holiday festivities as follows: "The youthful tormentors were at the back door and front demanding edible plunder by the word 'trick or treat,' to which the inmates gladly responded and sent the robbers away rejoicing." 
The famous Halloween saying was issued on a newspaper which grabbed the public's attention and started to become a trend. This holiday has been a variety of cultural references to celebrate a lot of views on different things we choose to celebrate it on but most importantly this holiday was meant to have families come together and to have fun.