OPINION: Safety Is Essential For Students
By: Arzoo Sultani
OwlFeed Journalist
Being safe is the first thing people should think of.
To live happily with families and friends, people need safety in order to improve in their workplace and school.
Parents need to be trained on the safety of their children and other things that can cause risks such as fighting, fire, knives and other dangerous items.  
"To keep students safe, pay attention to their social and emotional status, also communication with their counselor and their parents," Cassandra Hamman, a teacher at Agua Fria said.
Students who feel unsafe in school can't concentrate on studies and sometimes they don't go to school. To learn something from school, first students should feel safe and comfortable.
Schools must train their workers on the rules of safety and ensure not to make school unsafe. Our industry looks forward to a bright future, but with unsafe conditions, people are in concern of their life and won't be able to look forward to success in their real life.
If workers don't focus on keeping school safe, especially the cafeteria, where they cook food for students, they will put students in danger. 
"Be careful, be aware, be safe, school is a place where students come to study for a better future," Jose Gallegos, a sophomore in Agua Fria said.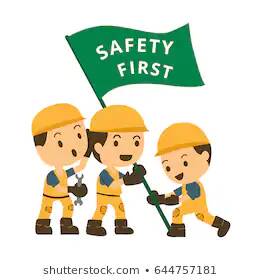 Being healthy and safe is like being in heaven without dying, so let's start working on how to keep our beautiful school a safe place for students, so they can study their favorite subjects and activities in a secure place.
School should be a place where we can welcome students and lead them to feel relieved, and that's how a school takes the responsibility of students' safety in any conditions.
If counselors and other important people at school don't take school safety seriously, then students might not go to school anymore because no one wants to be in danger. 
Schools have the responsibility for students' safety. And it is critical for every student to feel safe in school. 
 "School should be a protectable place for students, otherwise they can't learn something from school because they don't feel safe. If you see something, say something," Matthew Williams, a biology teacher at Agua Fria said.
Counselors should communicate with parents about their children's safety.
For people who went to school and who are going to, school should be memorable years of their life because it's the time they go for themselves to do what they want in their life.