I'm Falling for This: Thrifting 101
By: Jimena Chavez
OwlFeed Journalist
Thrifting is an efficient way to shop for clothes and personal items.
By thrifting, one can help the community and organizations that need funding. Thrifting provides original pieces that could be found nowhere else; it is guaranteed that you will not find anybody with the same outfit as you at the family function.
Many people have shared the difficulty they face while thrifting. Some say they have no luck while others say they have a bad taste with thrift stores. This is a guide on how to avoid these problems and make the most out of your shopping experience.
To start off, get informed on all the thrift stores around your community. Finding smaller thrift stores in more secluded areas is guaranteed to find you better quality items.
Once you find your "spot," explore the entire store. From the front to the back, make sure to check every rack and hanger. You will be surprised by all the items you find if you simply look. Things often get scrambled at the thrift store so it is necessary to explore the entire area to make sure that you find as much of the clothing/items that you need possible.
It is strange to say it, but thrifting is a competitive activity. Every group of people imaginable go to thrift stores to save money and fill up their wardrobe. So crazy enough, people will hide the cool items that they decided to leave behind in hopes that when they come back it will still be hidden in the same spot.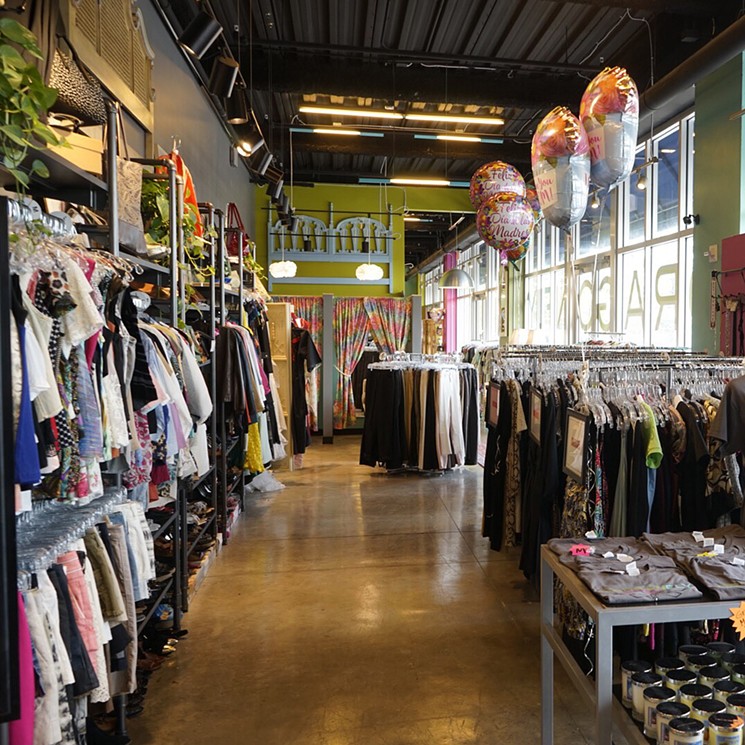 have experienced it, and many others have as well. I have found stacks of brand, vintage clothing in the kid's section filled with name brands such as Tommy, Polo, Guess, Gap, Levis. You name it.
Back to my original point, you must look through the entire store to find these secret spots of clothing or you will not win this game.
A very simple tip that goes a long way is to stay aware of all the discounts. For example, every other Saturday, Goodwill sells everything in their store for 50% off.
Lily Manning, a junior high schooler, is an avid thrifter. She shares her experience of items she has found at thrift stores in Arizona. She found a vintage Vera Wang purse with a tag from the 90s and limited edition Calvin Klein brand jeans.
She has been buying clothes from Goodwill since she was a little girl. "My mom would buy me all my kid clothes there since I would grow out of it and I continued shopping there as I grew up," she said.
Many other people from all over the U.S. shop at thrift stores to shop on a budget and maintain their budget and to find unique items.
Sol Arevalo, president of The Fashion Club, is also very passionate about thrifting. He shares how thrifting has helped him gain a lot of knowledge on fashion.
"I love thrifting. I feel like I've gained so much knowledge of how different pieces of clothing feel and have got a sense of what age can do to clothes," he said.
Sol thrifts often and he also talks about some of the most valuable items he has found.
"One of my favorite pieces I've ever found is an old space ship tee I've never seen before… The aged wash makes it looks nice," he said.
The culture of thrifting has been going on for years. Although it has recently become a more popular trend, people have been doing it for years. For your next shopping spree make sure to go to your local thrift store and follow this guide!