OPINION: Netflix Should Add These Forgotten Shows
By: DeAnna Williams
OwlFeed Journalist
Many of us teens know the feeling of coming across an old show we forgot about. We start to remember just how our lives were at the moment when an old show was a new show to us. We start to reminisce on all the good times we had during that period of our lives, and I think that is one of the best feelings in the world.
In my opinion, there are so many shows that are underappreciated or, worse, forgotten by the kids in our generation. Do you ever remember a certain show and you get the urge to watch it again but then you realize it isn't on Netflix? It happens to me all the time! That is why I feel that Netflix is in serious need of an upgrade in shows.
Some of my favorite shows from when I was younger that have been taken off of Netflix are Zoey 101, Drake and Josh, Full House, Suite Life of Zack and Cody, Good Luck Charlie and The Regular Show. I have so many more that my list could go on forever, but these were just some of my top favorites. Although Fuller House, the Full House reboot, is on Netflix, I feel that it is not as great as the original show therefore the original Full House should be on Netflix.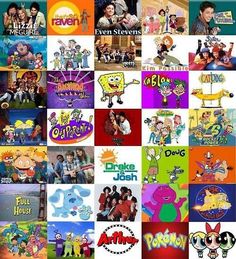 Did any of the shows I mentioned happen to sound familiar to you? If you're anything like me you started to remember how old you were, what grade you were in, all the people you used to watch these shows with. It makes you want to watch them all over again just to get that nostalgic feeling.
Neira Diaz, an AFHS junior, seems to agree with me about the feeling you get while reminiscing.
"I miss coming home from school and watching shows with my siblings while eating snacks. Life was a lot simpler then," Neira said. "Although it would be exciting for my favorite shows to be added on Netflix, I'd hope it was the original version of the show and not some half-as-good reboot of it."
Another fellow AFHS student, Diana Niyoyankkunze, mentions some of her favorite shows such as Pearly, Willas Wildlife and Victorious.
"The shows were cooler when I was younger, but I'm not too sure I would watch them now if they were on Netflix," Diana said.
To end on a good note, Netflix has recently added Sam & Cat and Victorious to their app and I couldn't be happier! I was definitely taken by surprise but, hey, who's complaining?
If you happen to enjoy these shows as well, grab a bowl of popcorn or your favorite snacks and get comfortable, just like the good old days!