A Guide On How To Take Notes
By: Nasreene Gant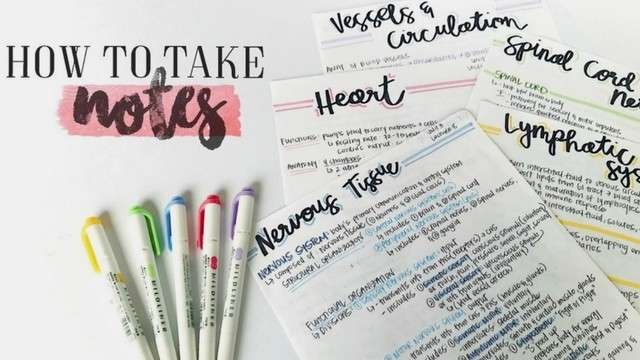 OwlFeed Journalist
As we all know, when you're taking notes it's a lot harder to be neat when your teacher is speeding through the slides. I'm here to tell you that I know the struggle too. 
It's so hard to listen and write notes quickly because you only have two minutes to write down six bullet points. This is how I like to take my notes to avoid this dilemma. 
All you really need to do is determine the main and important parts of the slide and write a couple of key points.
I know it can be hard to determine what the key points of a slide are but it gets easier as you do it. I also try to keep the same pattern when writing my notes.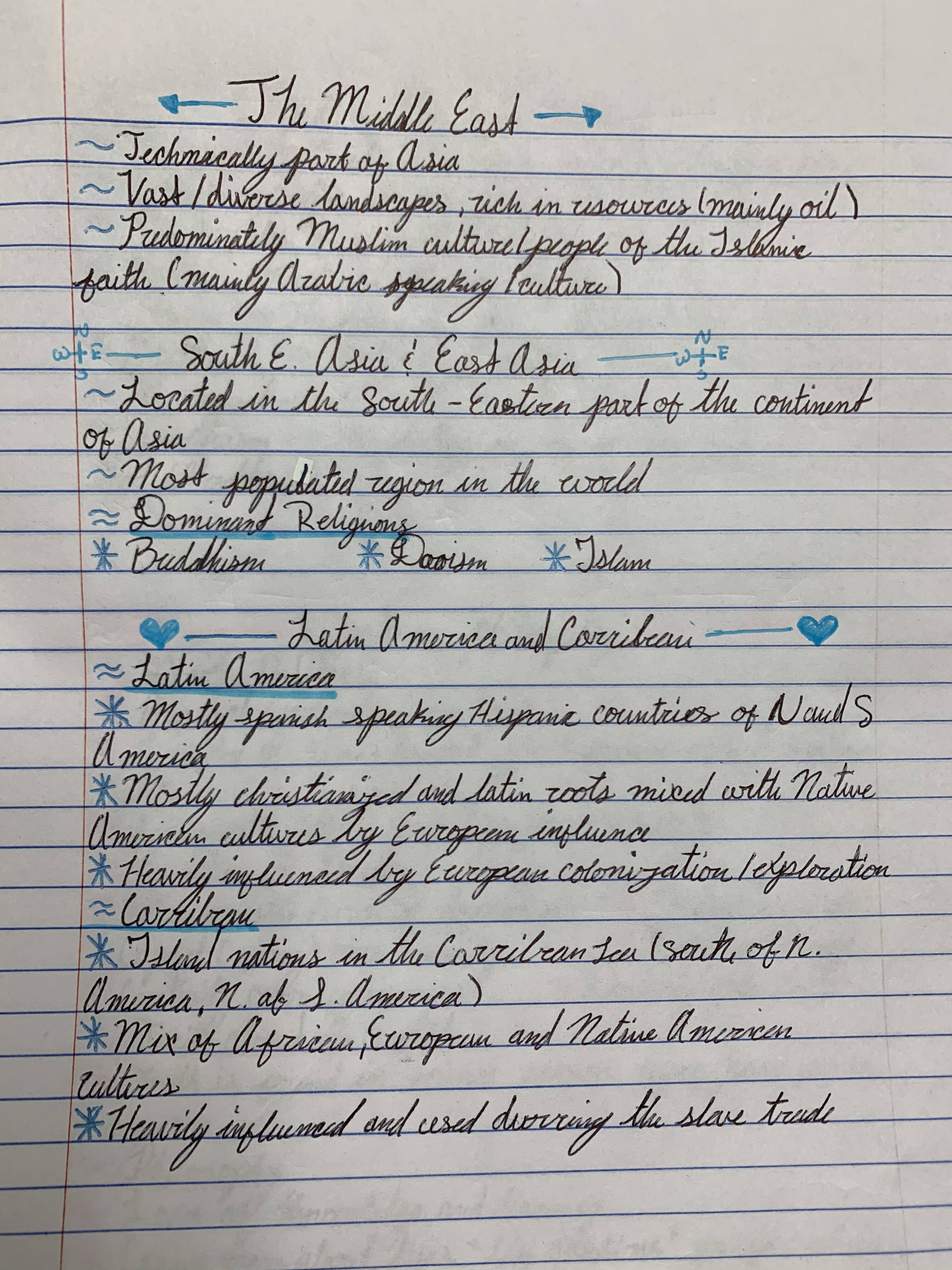 "I always try to be organized and consistent with my writing and use transition words that make sense," Mya Heartman, an AFHS sophomore, said. 
Color coding, to me, is a serious affair when it comes to taking notes. Like every single note you've ever taken, you want to be able to see what's more important than others. 
A few things you might need while taking notes are colored pens, a black pen and highlighters of different colors. 
The first thing you'll need to do is write your title on the page in whatever creative style that you want. Then you'll want to write the header if that's what you prefer. 
The date is, of course, optional if you don't want to write it. 
However, when you start your notes off, choose a bullet point for your main point and one for your minor bullet point.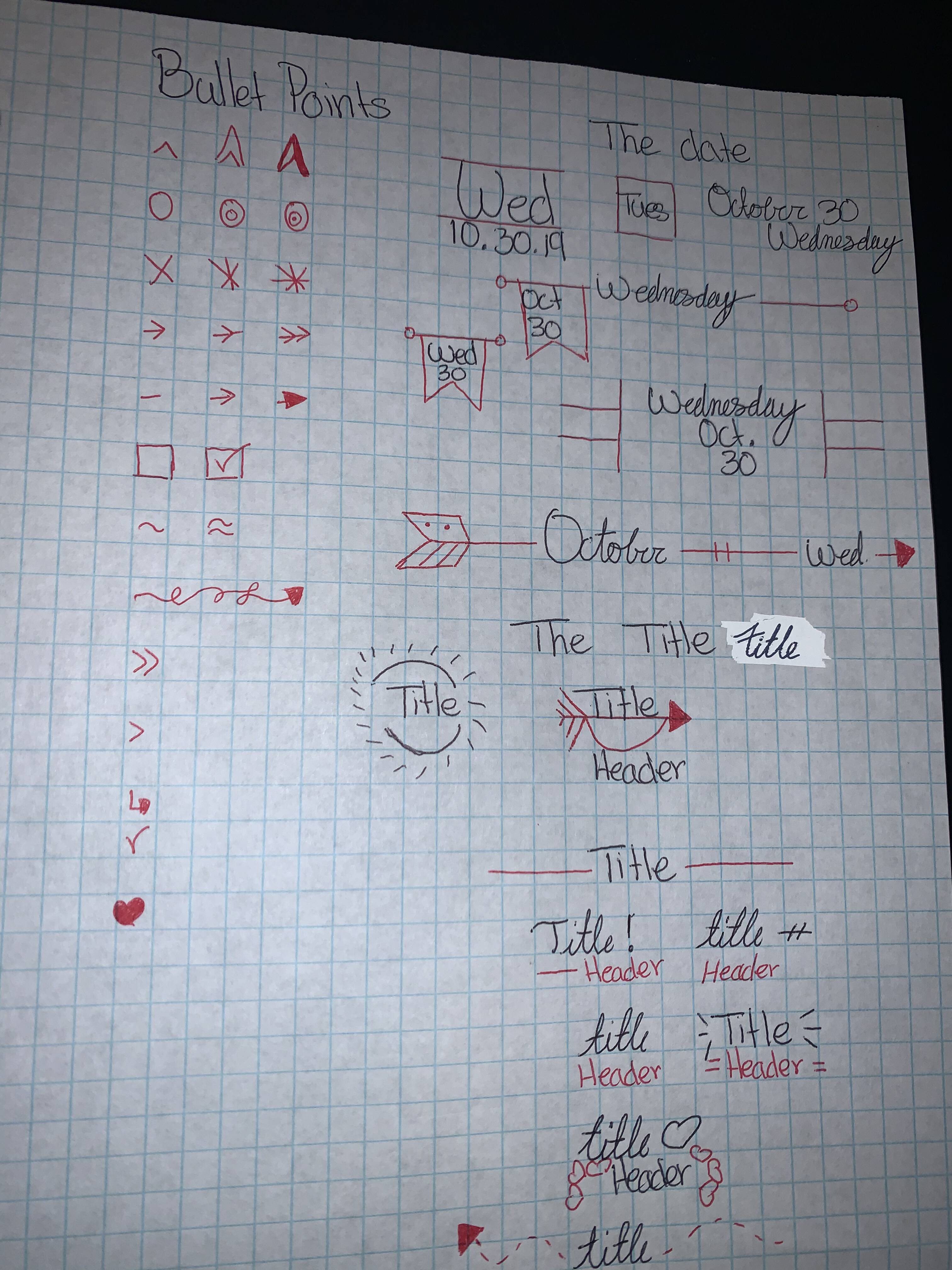 I usually use a different color for the bullet points than I use for the design of the header. I tend to use a color scheme for each different note.
"Color-coding has always been my favorite part of taking notes. It helps me see each section of my notes more clearly," said AFHS sophomore Shale Jameson.
For example, if I was using a neon orange pen I would grab a pen that's a shade darker and an orange highlighter to complement it.
When taking notes, I like to always make sure I have a clear understanding of what I'm taking notes on by drawing pictures. 
I also like to make sure that I write out the definition of a word that I don't know. 
Color coding obviously comes into play when writing a definition. It's probably the only time that I would choose an additional color. 
I think note-taking is really important especially for when you need to study. Being able to understand your notes is imperative.