By: Jimena Chavez
OwlFeed Journalist
According to the Oxford Dictionary, astrology is defined as "a belt of the heavens within about 8° either side of the ecliptic, including all apparent positions of the sun, moon, and most familiar planets. It is divided into twelve equal divisions or signs." For eons, astrological signs and the zodiac has been studied by people from all over the world. 
However, not everyone necessarily believes in these signs. In this more modern century, there have been apps made that talk about your zodiac sign and your daily fortune. But with all this attention on the concept, there come those who are completely against zodiac signs.
People say that zodiac signs are not reliable, or that you cannot let your life revolve around a constellation of stars. Ibby Rodriguez, an AAEC high school student, is one of the many that is completely against the idea of zodiac signs.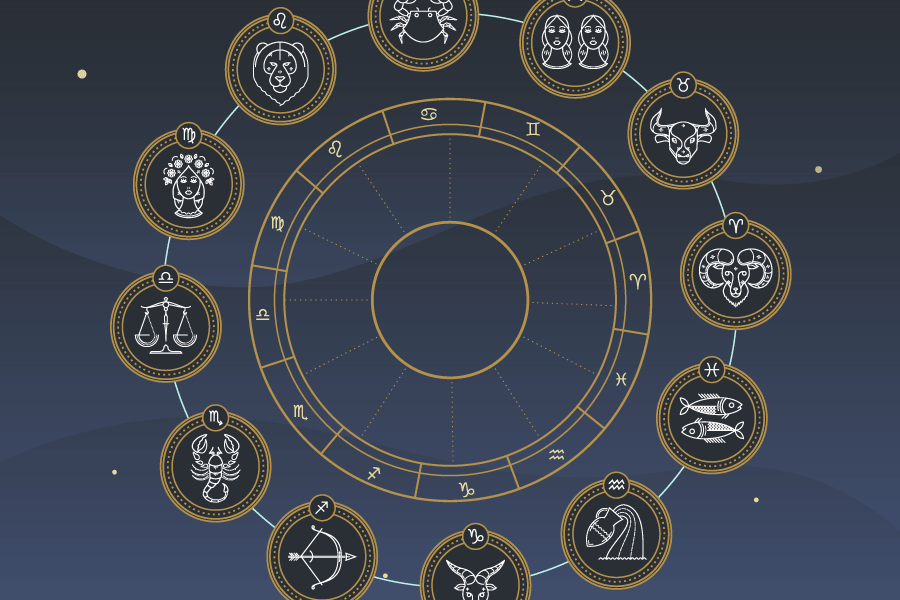 "I don't believe in them," she said. "I think they are hit or misses it, like me processing something and it can be right and wrong… they allow people to interpret them in a way that's going to make them feel better." 
Ibby says how zodiac signs are used as answers to problems or as scapegoats. "They're used for their unanswered questions and used for something to blame on for things not going the way they originally would have wanted it to," she said.
On the contrary, many people keep up with their horoscope because they want to know more about themselves. Emerald Canton, a journalist from BestLife, says that "some insist that keeping up with your weekly horoscope is a total copout. But no matter where you fall on the spectrum, the far-reaching influence is undeniable: astrology is a multibillion-dollar industry."
Melissa Romero, a senior here at Agua Fria, is a strong believer in zodiac signs. She believes in them because there is too much history behind them for them to be fake.
"Almost every culture has its own take on it, but it always goes down to the 12 divided houses and personally I have really noticed how accurate it is," she said. "And now I can almost always guess someone's sign correctly after getting to know them."
Although Melissa is very educated about zodiac signs she does not go to them for guidance but more for personal interest. "It [zodiac signs] fascinates me and as far as day to day life it doesn't necessarily help me but I do see the connections," she said.
It is undeniable that zodiac signs have taken over our society. It has become a common trend to test zodiac compatibility with relationships, friendships and our lives in general.