The Hype Around the New Free Starbucks Cup
By: Jessalyn Guizar
OwlFeed Journalist
Just recently, Starbucks released a new holiday cup you can get for free! 
This particular cup has gotten several people out of bed early and people can receive this cup with a purchase of a seasonal drink just for the holidays. Starbucks created these cups in order to get everybody in the spirit early, as they released the cup on Thursday, November 7 and they end when they are out of stock. Who doesn't like a free reusable cup? 
There are four cups: one is red, polka dots, merry dance, merry stripes and candy cane stripes. One of the cups has "merry coffee" wrapped around it with the classic Starbucks logo in the middle. In order to get the free cup, you have to order a holiday beverage in any size and flavor that will get you the free reusable cup. On Twitter, a customer named Gabriella Borrego said, "I don't know why but I can get out of bed early to get a Starbucks holiday cup but I can't get out of bed for my nine am normally."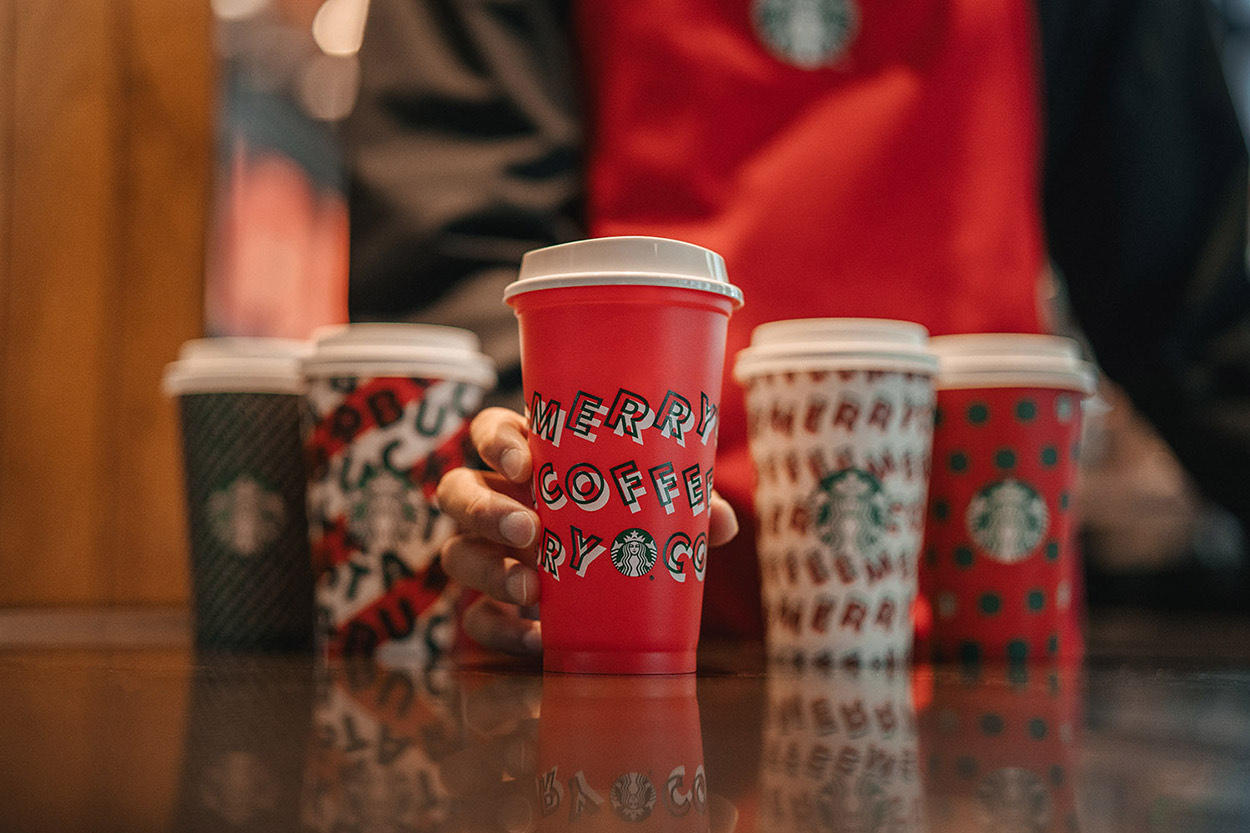 While there are most likely new seasonal drinks coming soon, starting November 7, winter staples like the Peppermint Mocha, Toasted White Chocolate and Caramel Brulee Latte will be back on menus and many other exciting holiday-related treats. Better hurry before supplies last! 
Claimpala on twitter said "First eggnog of the season the day the holiday drinks came out, plus got there early enough to get one of the special red holiday reusable cups! This week is looking up thanks Starbucks!" 
Once you bring your free cup to a Starbucks, you can receive a discounted coffee and when you purchase a drink after 2 p.m. between November 7 and January 7 with their reusable cup in hand, they'll get 50 cents off the order. The only catch is it has to be a holiday drink in a size grande or larger. 
On Twitter, customers were excited to show off their seasonal drinks. A customer named Kristi Schoepfer said, "Did I wait in line fourteen cars deep to get my twenty nineteen Starbucks holiday cup?? Of course I did it's never too early for a peppermint mocha." 
This cup is exciting customers with the urge to wait and getting customers more happy to get their favorite holiday drink with their free reusable cup which is starting off the holidays right, Starbucks is making an early start this year to get everyone in the holiday spirit.