By: Arzoo Sultani
OwlFeed Journalist
In September of 2019, Hong Kong started protesting against the government in mainland China.
"Fight for freedom, stand with Hong Kong," the protesters in Hong Kong said.
Over 70 people were injured during the protest and 60 anti-government protesters have been arrested.
The 22-year-old student Chow Tsz-Lok that was studying science and technology at Hong Kong University, had fallen from the third floor and died during the protest. Which made it even harder for the China government to handle the situation.
Around 100,000 people attended Saturday's vigil because of the young boy's death. People were frustrated and were hoping for a peaceful life.
The proposed of this protest is the legislation of the Hong Kong extradition bill. Hong Kong people are protesting if China can't extradite people freely than their freedoms are taken away and people can't let this happen.
The protesters are extremely angry because they don't want China's extradition, as they feel deep contempt and want their freedom from China.
To keep the protesters away from the government office, the police in Hong Kong were firing tear gas at protesters.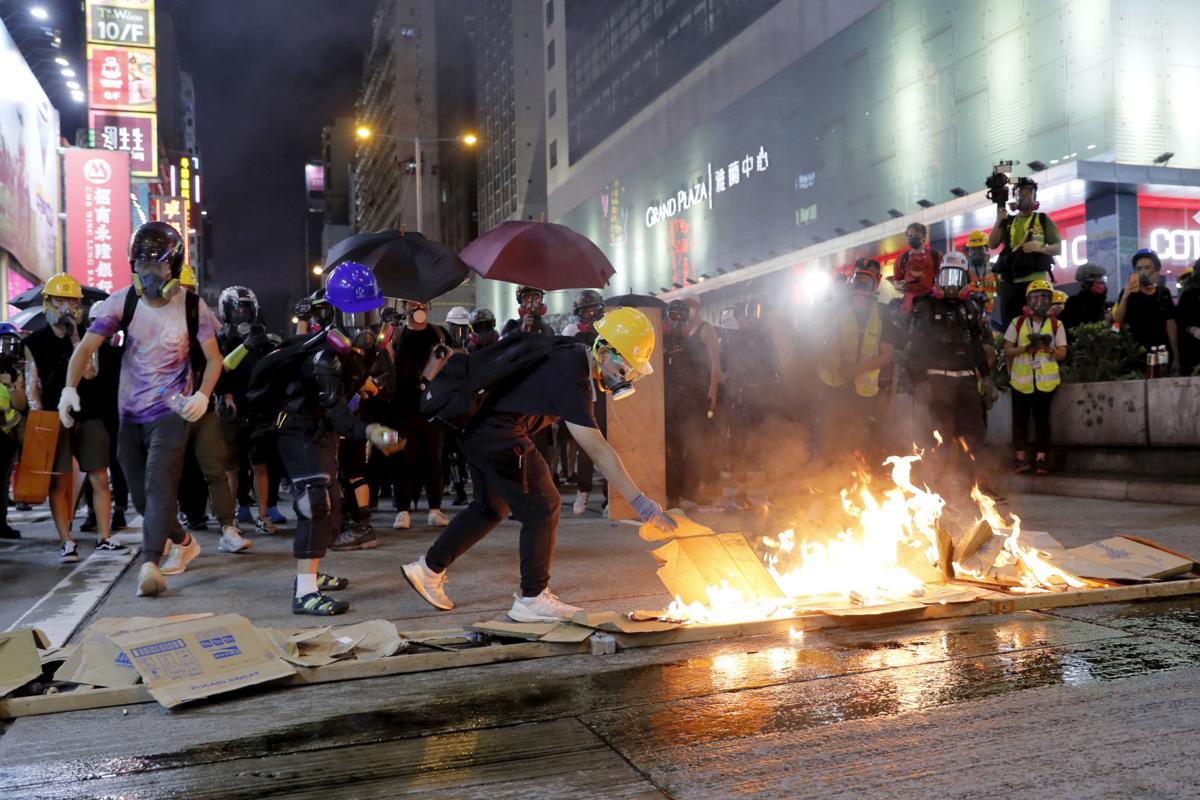 "We found out that our colleagues did not threat from one person, instead it was a group of people with an organized plan attempting to steal the gun," Supt Li Kwar-Wah, a police officer of HK said.
Teenagers, adults and older people were all over the places of Hong Kong to protest against China and its government.
"Protesters are concerned that, if a bill allowing extradition to the mainland were enacted, Hong Kong would risk losing its unique status as a guardian of the rule of law, limited government, economic freedom and human rights," James A. Dorn, a journalist said.
The people were injured because everyone started fires around the area and the police could not control people and their actions.
"Protesters are calling for greater democracy and policy accountability and have not been satisfied," Hong Kong's Chief Executive, Carrie Lam said.
The Hong Kong people are frightened of China would use the bill to bring action against people for political reasons, which erode freedoms that Hong Kong people have.
Carrie Lam said, she doesn't want to intend to carry on with debating the bill.
"Hong Kong fears that bill would give China greater influence over Hong Kong and could be used to target activists and journalists," leader Carrie Lam said.