Salad and Go is the Way to Go
By: Bella Tarzia
OwlFeed Journalist
Fresh salads delivered right to your car window! That's right, you heard me: a drive-through that solely serves salads and for a great price too. It's a drive-though revolution! 
According to the company's website, co-founders Tony and Roushan Christofellis were on a mission to make drive-throughs "better and healthier," Rushan said. 
In order to really make this a drive through revolution, the Christofellis brothers wanted to "…create a cost structure low enough to offset the expensive ingredients they need," Tony said. Fresh greens, vegetables and proteins are not cheap, especially the organic produce that Salad and Go uses. 
The first Salad and Go opened in their Gibert location in February of 2013 on Gilbert and Guadalupe Roads. The demand for salads was so huge that they sold out on their first day. The drive through revolution was a success, they had accomplished the dream of the "better, healthier drive-thru."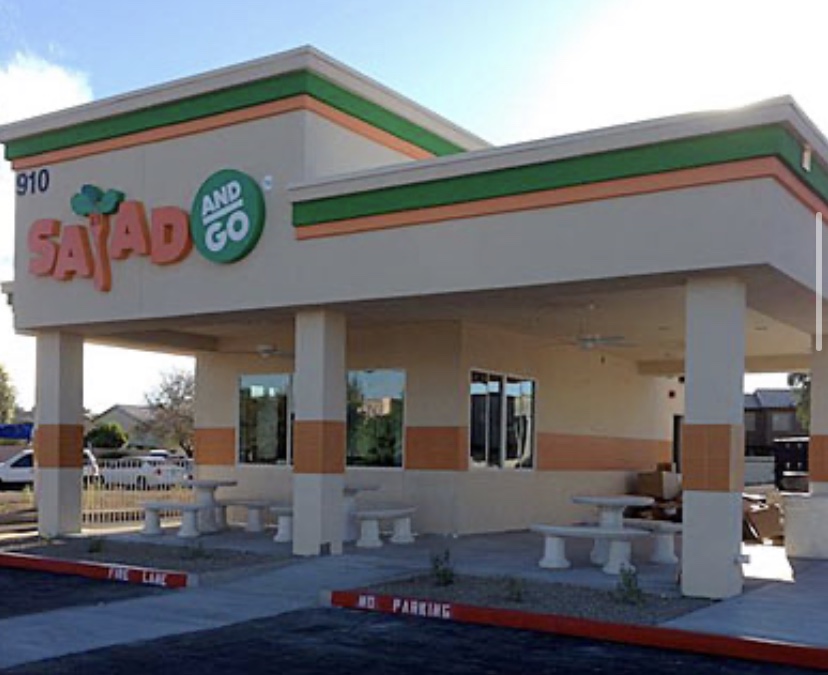 Award-winning chef Daniel Patino is the mastermind behind all of the extensive salad recipes. Cooking is his passion. "The one common thing that brings people together is food," said Patino on the company's website. A lot of people find themselves unmotivated and find it difficult to eat healthy because it doesn't taste as good as the carbs we all know and love, but Chef Patino was inspired to show people that "healthy food can taste good too."
Many athletes around our campus find it really hard to eat healthy before games and practices since there aren't many healthy options nearby. Varsity volleyball athlete Brooke Malnar said, "It makes healthier food options more accessible, which is super convenient for athletes."
"You get a bang for your buck! $6 for a big salad is so worth it!" said junior athlete Alex Rossen. All of the salads at Salad and Go are 48 ounces filled with fresh greens and proteins. 
Salad and Go have a large variety of salads, ready to fulfill everyone's salad dreams! They have basic salads like Caesar and Cobb but they also have more exquisite salads like Greek and Fall Harvest. Recommended by many employees and also the top salads sold is the chicken caesar salad and the buffalo chicken salad. 
  Salad and Go not only serve salads but a few other items like breakfast burritos, smoothies and soup. "The lemonade is my favorite part," Malnar said. Salad and Go offers $1 drinks and are well known for their freshly squeezed lemonade that comes in many different flavors. 
I hope you get to experience the drive through a revolution at their nearest location on 99th Avenue and Lower Buckeye Road.