Review: The Selection
By: Nasreene Gant
OwlFeed Journalist
This is a review on a book called The Selection. There will be spoilers since this is discussing the entire plot of the story:
America Singer, a 17-year-old girl from Illéa formerly known as America before the war, is stuck in a caste system. This caste system had a total of eight stations, the first caste being royalty.
America and her family were apart of the artist caste which happened to be the "fives". "Fives" had enough money to take care of themselves but not enough to live comfortably.
Moving up in the caste system was a task that is easier said than done. There is only one sure way of moving up in the caste system.
"Women can marry into a caste higher than their own, but men cannot climb castes," said Harper Collins in her book review on Plugged In.
America then signs up for the selection because of her mom.
The selection is a battle between 35 girls who are looking for "The opportunity to escape the life laid out for them since birth. In order to be swept up in a world of glittering gowns and priceless jewels," said HarperTeen on GoodReads.
Along with America's daily struggles she also had to deal with hiding her relationship with her boyfriend Aspen Leger.
When America talks to Aspen's mom she mentions that she believes that Aspen has his eye on a special girl and might just be ready to propose to her soon. In her excitement, she decides to make a meal for Aspen on his next visit to the treehouse.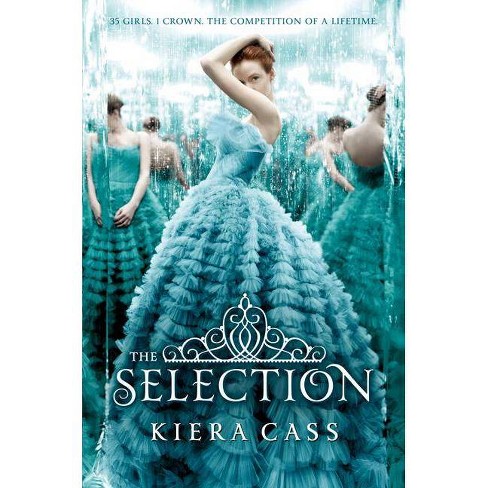 After Aspen had expressed himself and promptly broken up with her she then found out that she was in fact accepted into the selection as a competitor.
However, when America is selected to be in the competition she isn't exactly one of the girls who would be selected to be queen.
Sneaking out of her room the night before she had to meet the prince, America sat in the gardens crying for her now changed life, when a stranger comes to comfort her, not knowing who it was she simply believes it was just someone that worked in the castle.
"…she meets Maxon for the first time, and she vents to him about how much she hates this whole process. She also tells him her heart lies elsewhere," said Rhapsody in Books Weblog.
She went on to explain the troubles of her life and disinterest in wanting to be in the selection any longer. The next day America meets the prince only to realize the man who comforted her the night before was the prince.
Because of her particular ordeal, Prince Maxon took pity on her and decided to make a deal. He wanted her intel on the contestants and Maxon would support her family financially.
In the midst of one of her weekly rendezvous with the Prince, she sees Aspen, who just so happens to be a newly drafted guard for the castle.
When America sees Aspen, he convinces her to meet him in secret. Once they mee he convinces her that he never wanted to leave her and that she deserved better.
The only problem was now that she was in the selection she wasn't allowed to choose her own suiter.
Convinced that they could hide their relationship like they had done so many times before they start to see each other secretly.
As they progress through the selection, America becomes closer to Maxon even going as far as to befriend him she develops conflicting feelings about him and Aspen.
Realizing that later on that she couldn't continue her relationship with Aspen she breaks it off only for Aspen to promise her that he would fight for her.
Even when she couldn't figure out what she wanted she still knew that what she was doing was wrong and that she needed to break things off. She realized it wasn't about being with someone anymore, it was about finding herself too.