DIY Winter Decorations
By: Stephanie Perez
OwlFeed Lifestyle Editor
Winter often brings about certain imagery including bright and twinkling lights, long nights, and a sweeping coldness that makes you want to cuddle up indoors. Perhaps where you live is not the kind of place that gets a blanket of snow that really gives an authentic wintery feel as the movies suggest, but you can have a just as beautifully decorated home like the movies without blowing a hole in your pocket because let's face it Christmas decorations can be VERY pricey.
Gigantic Ornaments
Materials: Large Colorful Ball, Gold or Yellow circular Bucket, Paint and Hot Glue Gun
Steps:
Footnote: If the ball or bucket is not the correct color you can paint it to the color you want or need.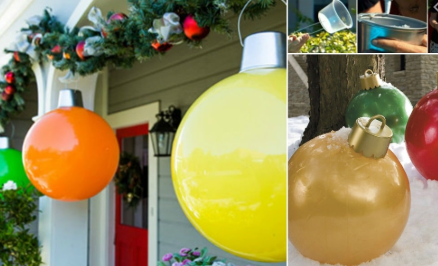 1. Superglue the bucket to the ball, making sure the open part is glued down.
2. Use the handle of the bucket to hang up the ornament
Optional: Add more decorations and designs as necessary.
Paint Sample Paper Garland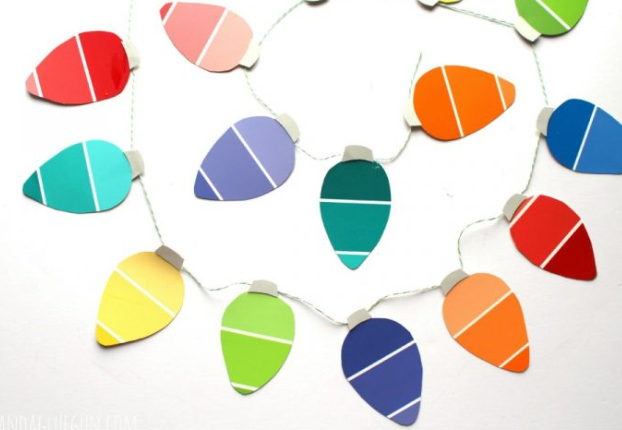 Materials: Paint Sample Paper, String and Hot Glue Gun
Steps:
1. Go to your local hardware store and pick up paint sample papers in multiple colors.
2. Cut the sample papers into the shape of any kind of ornament.
3. Dab a tiny bit of hot glue on the back on the sample paper.
4. Apply the sample paper to the string.
5. Continue the process until the string is covered to the desired length.
Footnote: (Make sure to keep a bit of space between each paper)
Hot Glue Snowflake Window Clings
Materials: Hot Glue Gun, Parchment Paper, and Glitter
Steps:
1. Lay down parchment paper and begin to trace a snowflake design with the glue gun, make sure your lines are thick enough.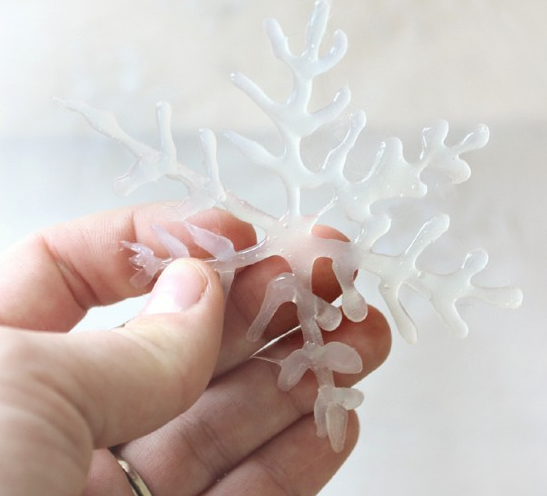 2. Before the glue completely cools down, sprinkle glitter all over the snowflake design.
3. Let the glue sit until it is dry.
4. Peel your clings off of the parchment paper and stick to the window using just a little dab of glue on the tips (do not worry, it'll easily peel off when needed removal).
Salt Jar Winter Village
Materials: Salt, Jars, Miniature Trees, Miniature Home Figures
Steps:
1. Pour your salt into one of the jars, only about ⅓ of the height of the jar.
2. Place little miniatures into a landscape look.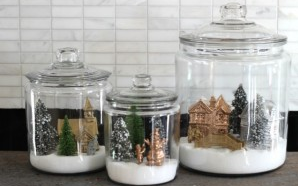 Optional: Add string lights or battery charged candle lights into the jar to make the village light up.
Frosty Candles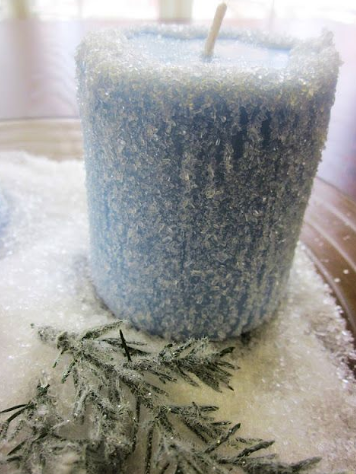 Materials: Candle, Hot Glue Gun, and Glitter
Steps:
1. Create a dripping look on the candle using the hot glue, making sure the glue is a bit thick.
2. While the glue is drying sprinkle or roll the candle in the glitter.
3. Let the candle finish drying completely and brush off any excess glitter.