By: Fabian Palomera
OwlFeed Journalist 
Disney has dominated the media industry for the last several decades and now they are beginning to conquer the streaming service industry. 
Disney+ is one of the newest to the market and it has had a massive impact on people and their thoughts on Netflix.  
Netflix has dominated the streaming service for years but a recent decision from Disney has led to the pulling of all its movies and shows, leaving Netflix in a desperate need for more content.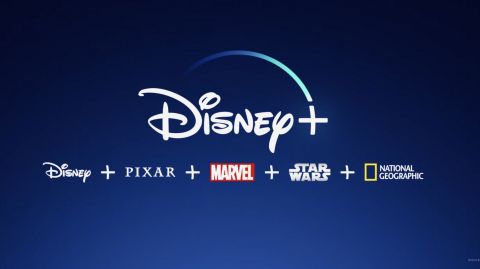 The news of Disney+ took the world by storm as it was plastered on all ends of social media, sparking memes and jokes which easily kicked  "Netflix and chill" to the curb. 
Ibby Rodriguez is a junior at Arizona Agribusiness & Equine Center, a local college prep high school. She has very strong opinions on the whole situation. "I think my 10-year-old self would love it…I wish there was more relatable content," Ibby said. "I wish there were more things I could enjoy as a 16-year-old. Sometimes I enjoy it and sometimes I don't." 
The new streaming service which racked in over 10 million subscribers gives many the feeling of nostalgia. The specific genre of a throwback is a no for some but a plus for others. 
Jacen Bia, a junior at Millennium Highschool said,  "I love it, you can just rewatch the same thing over and over again, what if it was your favorite when you were a kid you can just revisit it.Netflix is a 7/10. It takes off stuff that I watch all the time. I think Disney+ is better than any other streaming service, your childhood is in one place." 
Disney has not only began to strip away movies from Netflix but has also added movies that were not available for viewing prior to their new platform. Most shows have made their first resurface on the service. 
Nathan Avitia, who is also a junior at Millenium said, "Zach and Cody and Wizards of Waverly Place are my favorites right now. I have no problem with Disney not having newer content, that ́s what other streaming services are for."
One other thing that has Disney+ set for the time being is its price. At $6.99 a month, Disney+ is way underpriced compared to its competitors, especially Netflix which has raised its price to as much as $13.99. 
What some may not realize is just how much Disney owns, buying out Marvel recently, Disney's list stretches from Disney itself all the way to National Geographic, Fox and ESPN. 
Disney has also created a bundle that includes ESPN, Hulu and of course Disney+ all for the price of 12.99. 
It is clear to see that the company is taking the right steps to success and if this continues Disney will easily become the monopoly of streaming services.