Agua Fria's Favorite (and Least Favorite) Christmas Movies
By: Fabian Palomera
OwlFeed Journalist
Summer has passed and winter has come, it's now the time where the sun sets sooner and rises later. So 'tis the season of holiday cheer, festivities, and of course Christmas movies. 
Being warm under the blankets with a cup of hot chocolate is always a good time. Now the real question is what's on the tv. With that being said, I took the question to Agua Fria's students and teachers and asked what their favorite Christmas movie is. Here's what they had to say. 
Simone Petree is a senior and is very excited to be ending her second to last semester here at Agua Fria. When it comes to Christmas movies, Simone definitely had her strong opinion. "Heck yea I like Christmas, and heck yea I like movies but I don't like Christmas movies," Simone said. "I think they're cheesy and boring, especially the Hallmark and Lifetime ones."  
As soon as 12 a.m. hits on December 1st, the radio is filled with Christmas songs and TV with Christmas movies. Although some might think they're cheesy others definitely have their favorites. 
Mr. Molina, our principal here at Agua Fria, loves Christmas movies. "I didn't like the Grinch one, that's a real downer but I gotta start with It's a Wonderful Life" Molina said. "I watch it every year, for longer than you've been alive. It's a great feel-good movie, shows that each life is important and valuable."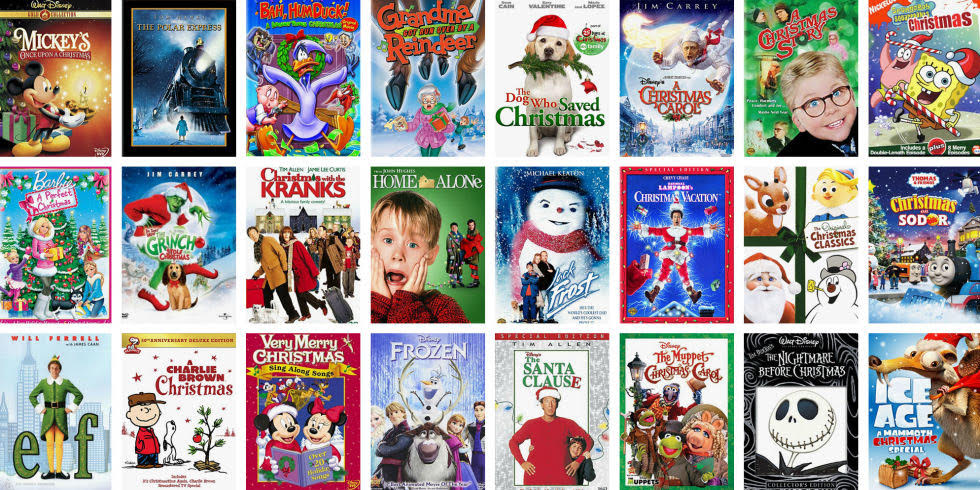 Molina's Christmas favorites didn't stop there. "I like Elf, I like Christmas story of course, and I've definitely watched that for longer than you've been alive,"  Molina said. "Charlie Brown Christmas, that's pretty solid right there." 
Hayden Mingo had a very different perspective on Christmas movies. Although loving the holiday the sophomore had a lot to say the films surrounding it. "They're too repetitive and I see the same ones every year," Mingo said. "If I had to choose a favorite it would be the Christmas Story." 
Quite ironic as some consider the Christmas Story as overplayed, such as Ms. Miller, who teaches AP Language Arts and AVID. "Over that one. That's old news, like okay boomer," said Miller. "Get with the times and have some have fun with the Grinch."
Ms. Miller continued to express her love for the Grinch. "The Grinch. See that's a classic. That is a great one," she said. "I like the cartoon best, I think the cartoon dog is adorable."
Kendal Davit is a junior here and she loves Christmas movies. "I think they get you into the holiday spirit and you can watch them with your family and your friends," said Davit "I like The Polar Express, it has some great classic songs. I also like Elf." 
It is clear to see that everyone holds a different view on holiday movies and what their favorites are but whatever it maybe everyone can agree that a good movie with a nice warm blanket leaves nothing to complain about.