By: Jesus Cruz Valdez
OwlFeed Journalist
"Scott Pilgrim vs the World" is the most underrated movie of 2010. The new style it introduced was an absolute delight to watch. It brought a comic-like style to the big screen. A major spoiler alert if you haven't seen the movie!
The basic rundown of the story is that Scott Pilgrim falls in love with Ramona Flowers, a mystery girl, and dumps his girlfriend, Knives Chau, who isn't exactly sharp. For Scott to actually date Ramona, he has to battle her seven evil exes.
He battles these exes in a "you don't normally see that" kind of style, as said by Alexis O'Donnell, a junior on this campus. This style was visually appealing to most as it adds a comedic aspect to it.
My first impression was that I was very fascinated with the style and the comedy. The style was a comic come-to-life type, which was also mixed in with gaming aspects. The comedy is also very crude and out there.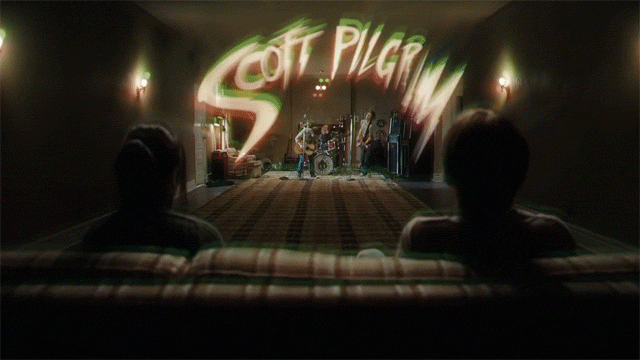 The humor in seeing a really intense music battle against two of the exes, only to end it off with "getting a life," as by said Scott Pilgrim, the protagonist of the movie.
My overall impression of this movie is that it's near perfect. Everything about it, I absolutely loved! The whole comic coming to life deal, the character development, the transitions, the music and the visuals were a delight. There were only two exceptions.
All of the exes have an individual story and they should be told as if they do. What this movie did was have them come one after another and that made it feel like they were similar in a sense. Though I did find every ex cool or funny in a way, they provided no uniqueness to me whatsoever.
The ending was great but it was overused. Alexis O'Donnell also said, "The ending was pretty cute. I kind of really preferred if Ramona left Scott because it's basically like every cliche movie, the guy gets the girl in the end." I completely agree with this as it felt like watching a romance movie when, in reality, the movie has aspects of romance, but it's mostly action.
Now, quotes from a movie can be really hard to come by, at least funny ones. I found that Gideon Graves, one of the antagonists in the story, said, "You made me swallow my gum, that's going to be in my digestive tract for seven years!" The context is that he is mid-sword battle with Scott and, though it's a serious scene, that line made me burst out with laughter.
I really want to show you these scenes or movies in all their glory but that'd be copyright infringement. It is out on Netflix if you're interested, I highly encourage you to watch it.