O.K. Fulton: His Life and Legacy at Agua Fria
An Owl Who Made Agua Fria What It Is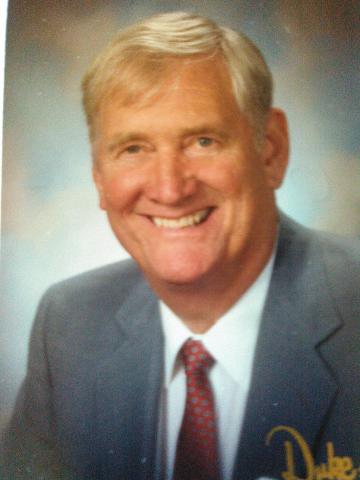 O.K. Fulton, a legendary Agua Fria Owl who worked in the district for 37 years, most well known for being a coach who led the Agua Fria basketball team to the state tournament 17 years in a row, died on January 17 at age 87. 
As a father figure to generations of students who crossed his path, Fulton is a common bond among decades of Agua Fria alums. He touched countless amounts of lives and showed the importance of community. 
After the news of his passing, AFUHSD superintendent Dennis Runyan released a statement, saying, "Mr. Fulton's life work as a coach, teacher and administrator transcends generations. His life's work is not only inspirational to all of us in the Agua Fria Union High School District, but to many across our community and throughout the state of Arizona. His mentoring of students and personal leadership style has had a profound impact on our profession."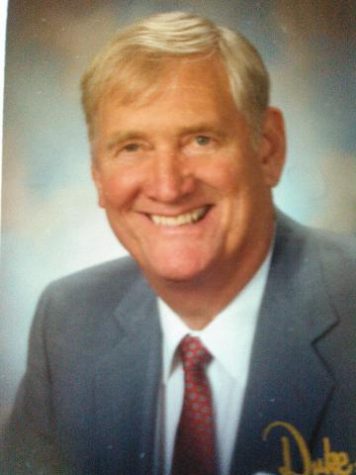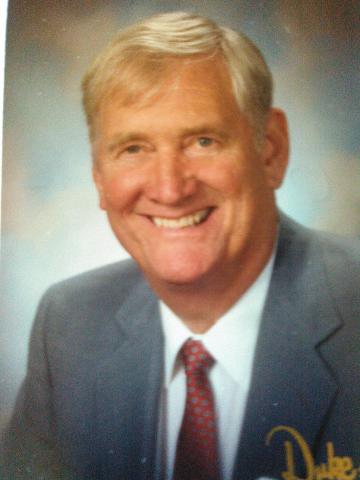 Born September 14th, 1942, in Snowflake, Arizona, the Arizona native graduated from Southern Mississippi University in 1955 and was commissioned into the Navy. Waiting for his call to be drafted, he went to Flagstaff to find something to do and took classes in the meantime.        
One day while studying at NAU, an educator came to him and asked, "Is it true you are qualified to teach?" Even though he could be drafted the next day, they were desperate for a teacher. He would work for Round Valley High School in August 1955 teaching five different classes, coaching multiple sports and driving the bus for athletic trips. 
Two years later, the guy who hired him previously resigned as principal and went to a brand new high school in Avondale named Agua Fria. Fulton was offered a position there as the physical education teacher, paying $1,000 more a year, which was significant considering teachers were only paid an average of $4,500 a year in the late 1950s, for only a third of what he was doing previously. 
Taking the job at Agua Fria in 1957, there was just the school, not the district. He quickly got acquainted with the board members as it was just a small community. There were only about 450 students at the time. For his first two years, Fulton coached the freshman basketball team where he would lead them to numerous wins. 
Mr. Murillo, a well-known substitute at Agua Fria, had Fulton as his freshman basketball coach in 1958 "When I tried out for the basketball team I realized that he really, really cared about students," Murillo said. "That year our freshmen team won 16 games and lost one game by two points."
In 1959, Fulton was offered the position of varsity basketball head coach. They went .500 that first year and made it to the state tournaments for the next 17 years. In 1962, 1965 and 1966, his Owls won state titles. In 1967 and 1971, his teams were state runner-ups.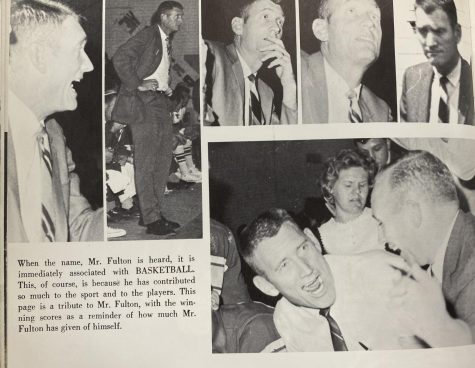 In the 1969 Agua Fria yearbook, they dedicated a spread to Fulton. "When the name Mr. Fulton is heard, it is immediately associated with basketball. This, of course, is because he has contributed so much to the sport and the players," the page said, alongside pictures of Fulton on the court. The "page is a tribute to Mr. Fulton, with the winning scores as a reminder of how much Mr. Fulton has given of himself."
Amusingly, he was known for his fierce passion in basketball games, where the ref would disagree and Fulton would try to stand up for his team. "Only coach in the history of the U.S. who actually had to wear a seat belt during games," commented Craig Thatcher, a previous basketball player under Fulton, on a Facebook post about the coach. 
Yes, in fact, he wore a seatbelt at some of the basketball games. That's the kind of coach he was, so passionate for his team and the game itself, earning himself the nickname the "Seatbelt Coach." 
Fulton was also the Owls' golf coach, with three years as state champions in 1971, '72, and '73, as well as being the state runner-ups in 1974. 
He stuck to Agua Fria's motto every day as his coaching philosophy, "Honor first, win or lose," almost coining it for his own. 
In 1962, Fulton became Agua Fria's athletic director, a position he would hold until 1987. During this time he was named national Athletic Director of the year. One of the main beliefs that he stuck to in his time as athletic director was the belief of equality in sports for women and men.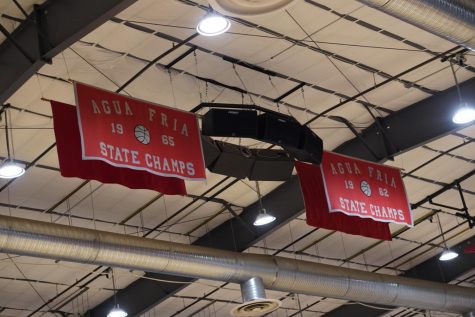 When he first arrived at Agua Fria, the only sport for women was tennis. Then he was able to put together a women's volleyball and basketball team. In a 2015 interview with Bruce Cooper from NBC 12 News, Fulton said, "I stepped outside the box to get something for women that wasn't there… Girls have the right to have the same rights to sports as boys do."
Fulton's introduction of new ideals in the athletic field at schools was one of the main reasons he was so well known as an athletic director. Fulton hired the first certified athletic trainer at the high school level, which was unknown at the time, and now is a commonality. 
He didn't just care for the sports he coached. Fulton's influence in all sports is clear through his work as an athletic director and just as an educator who emphasized academics and athletics. 
Although Fulton wasn't the football coach, he coached Randall McDaniel, an Agua Fria legend who made it into the NFL, for a short time as his basketball coach. Fulton, in the interview with Bruce Cooper, said one of the highlights of his career was presenting Randall McDaniel into the NFL Hall of Fame in 2009. 
"Outside of my family, [Fulton] has been the person who made the biggest impact on my life as a young man. He believed in me before I believed in myself," McDaniel said in his Hall of Fame induction speech. "Mr. Fulton, your passion to make a difference in the lives of your students and your belief in the potential of every young person, is something I try to emulate in my second career as an educator."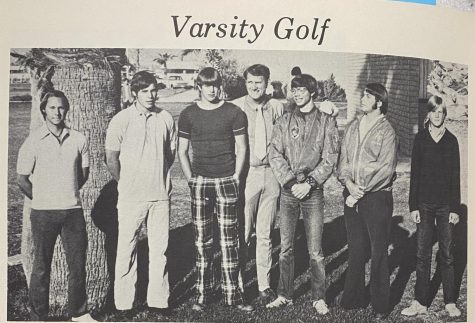 After becoming a part of the National High School Athletic Coaches Hall of Fame in 1999, he served as the Hall of Fame's secretary for 30 years. Humbled by these awards, Fulton said in the 2015 interview that to him, he is most proud of winning those state championships. 
"The '62 championship served as a lot of things that I didn't know until I look back on it," he said. "Avondale and Goodyear got along like two strange bulldogs. When this basketball team came along, everyone wanted to follow that and people came and mixed as they went to games home and away. We contributed a great deal to the unification of the West side."
Fulton's impact on Agua Fria didn't stop there with sports and unification of the West Valley, but as an educator, he emphasized the importance of education and the welfare of students. After serving as a science and physical education teacher, Fulton would be Assistant Principal from 1977 to 1988, before being the Principal at Agua Fria. 
Retiring in 1993, it seemed as though his work for Agua Fria wouldn't come to an end as he served 16 years on the Agua Fria School Board. The main cause he strived for was "the worth and importance of public education."
"Mr. Fulton taught us the value of education," Mr. Murillo said. "He would say one of the ways to change your whole life is through education. By the time I got out of high school, I had the idea that I wanted to be a teacher."
After his retirement, in a 2010 interview with West Valley Magazine, Fulton said the thing he missed most about being at Agua Fria was "the relationship that I had with the young men and women that it was my privilege to teach and to coach."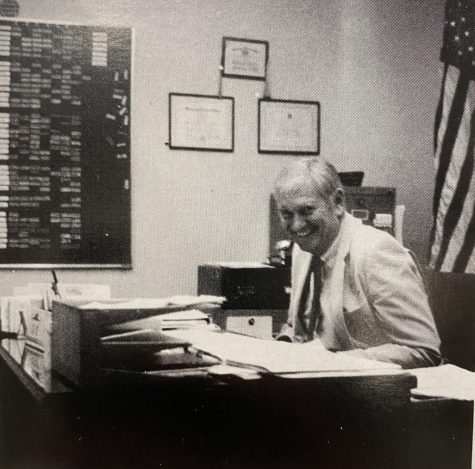 A note dedicated to Mr. Fulton in the 1988 yearbook speaks volumes to Fulton's impact. Former student Anna Wolfe wrote:
"I have known you for many years, and not once did you ever make a decision that I knew deep-down wasn't fair. You would take the extra second to do what you thought was best… Some people admire rock stars or big movie names, but I admire you because I know you are a truly dedicated worker. You are not a principal for the money or for the title, but a principal for the students."
"He was not your average principal," Stephen Roberts, a previous student of his, commented on the Facebook page for Fulton. "From the first time we met I could tell a lot about him. He went out of his way for everyone, even me. He cared. One of a kind for sure."
On Facebook, a post about Fulton's passing had dozens of his previous students posting warmhearted  messages: "Rest easy, Coach! The positive impact you had on so many lives will carry your legacy forward!" commented David Blythe. 
Another comment by Jan Schmidt said, "He meant so much to me and countless others. What a great man — father, husband, teacher, coach, principal, community leader. Such a kind, caring soul (Unless you were the ref he didn't agree with)."
Going through the comments, the range of people he affected is so extensive with close to four decades of different graduating classes. O.K. Fulton is the most influential person in Agua Fria's history as he left so much of an impact on everyone he taught, coached and mentored.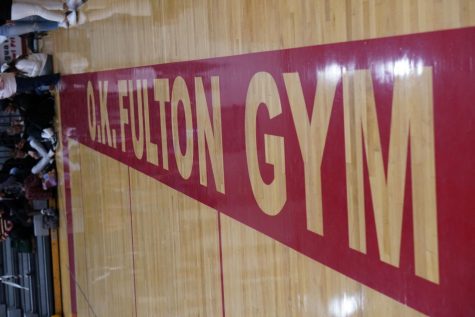 "O.K. Fulton's dedication to youth and their success is legendary," Sharolyn Hohman, president of the Southwest Valley Chamber of Commerce, said in an interview with AZcentral.  "His career expends decades in our region and he has positively influenced thousands of lives. We, as a community, are very fortunate that O.K. chose to dedicate his life to our future leaders."
In his honor, Agua Fria named the newer gym the O.K. Fulton Gymnasium. The gym bears his name inside and out, for good reason. Sitting in that gym, knowing who Fulton is, has never had more meaning. Fulton represented all of Agua Fria's best qualities. He isn't someone who can be forgotten in history. Coach Fulton is someone who made Agua Fria what it is. 
Coach Fulton passed January 17 in Litchfield Park alongside his wife Judy. He is survived by his wife, Judy; daughters, Beth, Jan, Deborah, Bridget; sons, Mel and Mark; and his six grandchildren and two great grandchildren. 
On February 8, the Celebration of Life for O.K. Fulton will be held at the Church of Litchfield Park at 11 a.m. before moving over to the O.K. Fulton Gym for a memorial reception event.