Bored over fall break?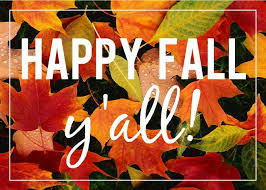 By:Kassi Simmons- OwlFeed
Follow Me on Twitter: @OwlFeedKassi
It's the most wonderful time of the year, Agua Fria: three breaks in three months. The break extravaganza kicks off next week with Fall Break.
You have nine wonderful days to sleep as long as you want and do whatever you want. Fall Break is all fun and games until you hit day three and have nothing to do.
Well not anymore! You're welcome. I've put together a list of things to do when you hit the Fall Break abyss of nothingness.
Watch Netflix. There's so many amazing shows (cough, cough

Grey's Anatomy).

Some will totally ruin your life, and you'll stay up till 6 a.m. watching them and realize you didn't eat all day. Not that I've done that or anything.

Clean your room. You all know you're going to have to anyway. Do it willingly.

Redecorate your room. We all know that it's basically Christmas time and you have A FULL, GLORIOUS WEEK to turn your room into a winter wonderland.

Hang out with your friends. I feel like this one was obvious but what do I know?

Learn how to cook. You can't live on Instant Mac and Cheese and toast forever.

Work out. Fit body, fit mind. Or something like that.

Read a book. You don't even have to annotate.

Learn all the words to your favorite artist's new album. When else are you going to have time?

Do the work your teachers gave you. You're going to have to do it at some point. Get the painful experience over with.

Become a Do It Yourself master. It's arts and crafts for big kids. Make new decorations for your room. Pinterest is your friend.