By: Aleah Blaszak
Follow me on Twitter: @BlaszakAleah
Looking for places to try out after school? Here are the top 10 restaurants here in Avondale that you should check out:
Chipotle
Looking to get more bang for your buck? Get a chipotle burrito. They are the size of a human head and only cost around $7 unless you get guacamole. The guacamole cost extra. Chipotle is located on 1560 N Litchfield Rd, Avondale, AZ 85392.
 Tropical Smoothie
Tropical Smoothie is known for their delicious smoothies but you can also choose from an array of flat-breads, wraps, and regular sandwiches. Tropical Smoothie is located on 13375 W McDowell Rd, Goodyear, 85395.  
 Culver's
If you are craving frozen custard and a burger, Culver's is the way to go. Culver's is located on 1025 N Avondale Blvd, Avondale, AZ 85323.
 Sonic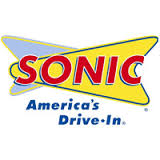 Anybody that goes to Agua Fria knows that Sonic is the place to be after school. The food is cheap and it's in walking distance from the school. At certain times of the day, the food is even cheaper! Sonic is located on 601 N Central Ave, Avondale, AZ 85323.
 Bomboba
Bomboba is an Asian drink cafe that has a menu with over 60 drink options and an assortment of bobas and jellys. You can choose from energizing drinks, smoothies, milk teas, etc. You can even have the option for food, their Pad Thai is the best. Bomboba is located on 9897 W McDowell Rd, Tolleson, AZ 85323-1621.
 Subway
Craving a delicious sub sandwich, Subway is the place to go. The ingredients are fresh and the sandwiches are a good size for someone with a large appetite. They are located all over Avondale but the closest to Agua Fria is located on 1453 N Dysart Rd #101, Avondale, AZ 85323.
 Dutch Bros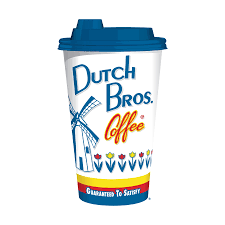 If you are craving an Italian soda, a smoothie, or coffee and have a couple bucks lying around you could go to Dutch Bros. Dutch Bros is not only a great place to get beverages but it is also a great hangout spot! The employes exude happiness and play really good music. You can chose to chill out at a table with your friends or pick up a game of bean bag toss. Dutch Bros is located on 14160 W Indian School Rd, Goodyear, AZ 85395.
  Raising Cane's

You've most likely heard of the amazing place that is Raising Cane's. You can get a meal with Chicken tenders, fries, and a piece of bread. This is all you can get here but believe me, you won't want anything else once you try their food. Raising Cane's is located on 9935 W McDowell Rd, Avondale AZ 85392.
 In N Out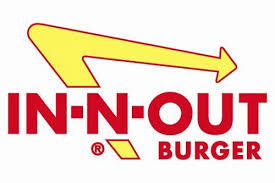 Some might say that In-N-Out has the best burgers on the west coast but everyone could agree that their Animal Sauce is to die for. In-N-Out is located on 1525 Dysart Rd, Avondale, AZ 85323.
 Chick-Fil-A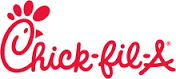 Chick-Fil-A is known for their chicken sandwiches but they have a whole menu full of different chicken meals. They also have great waffle fries. Chick-Fil-A is located on 10180 W McDowell Rd, Avondale, AZ 85392.