It Might Be Time…To Grab Your Tickets For Tame Impala's Upcoming Concert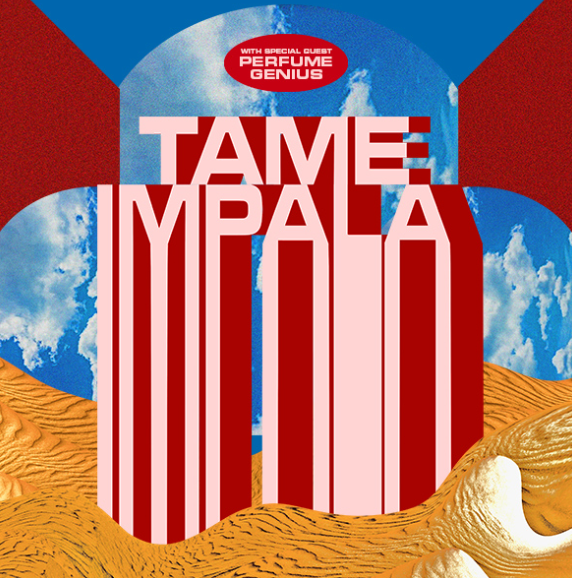 Tame Impala, the Australian psychedelic pop band led by multi-instrumentalist Kevin Parker, is bringing its euphoric music to Glendale's Gila River Arena on July 28th along with special performing guest Perfume Genius. 
After the release of their last album, Currents, Tame Impala released a few tracks in advance for their next album The Slow Rush. 
The Slow Rush explores the oceans of time and change. It explores the way life seemingly passes in a flash, with our major milestones whizzing by in a blink of the eye. It's an homage to our creation and destruction and the unending cycle of life. 
Parker told the New York Times earlier this year, "A lot of the songs carry this idea of time passing, of seeing your life flash before your eyes, being able to see clearly your life from this point onwards. I'm being swept by this notion of time passing. There's something really intoxicating about it." 
The artist has shared three tracks off The Slow Rush including "Posthumous Forgiveness," "It Might Be Time" and "Borderline."
In total, twelve tracks have been recorded and produced by Parker and can now be pre-ordered on their website until its actual release on February 14.
Expectations amongst fans are speculating Parker to play his new songs live, but sharing the stage Mike Hadreas (Perfume Genius) could very well blow our headliner off the stage as the new strides in his career have really paid off. The music of Perfume Genius can be intense yet gentle as a feather but his music exposes self-assured rebellion and psychedelics matching Parker's sound. In unison, Hadreas and Parker could truly be a power-duo.
Presales for tickets dropped on December 11 via Ticketmaster and at the moment seat prices are between $50-$200 dollars. But, the lowest price at the moment you'll find for one (standard) seat via Ticketmaster is $47.75 plus certain fees. Although, prices are still on a continuous steady rise as the date approaches. 
Be wary that ticketing to the event is mobile-only, and your phone is your ticket. When attending the concert present the barcode on your mobile ticket to be scanned for entry.