Attention Webslingers! Into The Spider Verse 2 Is Confirmed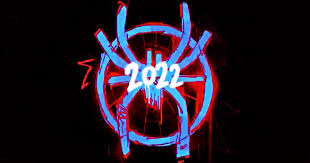 Sony's motion picture hit Spiderman: Into the Spider-Verse is getting a sequel and fans are getting excited for Miles Morales to return to the big screen along with various Spidermen/women to accompany him in his journey against crime.
You'd think Spiderman is just a guy in red and blue tights fighting bad guys, right? Nope, he can be a pig, an anime character, detective or a Spider-Girl but in the end, all they want to do is protect the weak and innocent.
From what I can get from the teaser Miles and the original crew are making a return along with a few other spider people like: Miguel O'Hara, A Japanese Spiderman, Bombastic Bag Man and many more.
To see exactly what spider-people are in the movie here's the teaser:
Sony Pictures
Along with the teaser we also got a set release year in 2022 and it's not that far off so we don't have to wait a long time.
Fellow Owl Draven Swartwood commented on the teaser's release. "I enjoyed the first one thoroughly and I believe the second one has great potential," he said.
Seeing how Miles is not alone, many people are excited to see how he'll overcome the trail that approaches him in the second movie.
But many people are having second thoughts on the plot. Unlike the first movie where the spider people were forced out of their own universe and into Miles Morales', the sequel, however, has everyone in their own universe. How is Marvel going to make a scale of this concept?.
While others are excited to see how Marvel is going to pull it off, many like Mr. Boothman, a math teacher here at Agua Fria, has some questions. "I do think it's a good idea, but I am curious on how they're going to pull it off because there was a plot reason for all of them to be brought together," he said.
With all the other Spidermen in one movie, is Miles Morales still going to be the main character in the upcoming sequel?
I believe so personally that he'll continue being the main character because he's amusing to watch and seeing him grow is like watching a great hero be born.