You'll Love Valentines Day On A Budget and So Will Your Wallet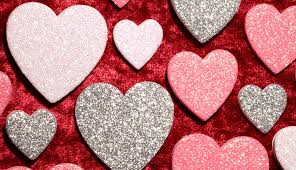 February 14 is Valentine's Day, a day where love is in the air and a lot of people want to go out and do something fun or gift the people they love something thoughtful. So I'm going to give you some insight on fun plus cute things you can do and how to avoid spending a ton of money.
Going out to eat is always a good idea to do with your significant other or just a group of friends and there are many cute places you could go.
Places like Dave & Buster's or Main Event are always great places to go and have fun. If you haven't been to either of these places, they have a variety of foods like burgers, pizza, nachos, chicken wings, etc. They also have arcades and prizes you can win by collecting tickets.
Main Event has bowling and laser tag so it's definitely a place where you can go have fun.
A lot of people I spoke to said that going to the city or downtown is definitely something nice to do with your significant other.
"I either go out to eat or hang out at a plaza, there's a lot of things you can do and see plus it makes it entertaining to be able to walk around a lot," said Joshua Silva, a junior at Agua Fria.
"On special days like Valentine's, I think a good date place would probably be roaming around downtown Phoenix," said Myles Hobbs, a junior at Desert Edge.
Around holidays like these, prices at stores skyrocket for items like plushies, chocolates, gift baskets and many other things. You could save a lot of money by making gifts at home.
For times like these where you want to give your loved ones a meaningful gift, Pinterest is KEY.
Pinterest gives you endless ideas.
You could make things like a small basket with a handwritten letter and a few chocolates and not have to spend $30 on one at some store. It's also way more special if you make it.
This year Valentine's day is on a Friday and the weather is supposed to be sunny so having a picnic would be a really good idea.
You can buy some small canvases and paint and do that as a side activity while having the picnic.
Overall, it is great to treat your significant other or spend time with your friends but there are always fun and less expensive alternatives to everything.