Coronavirus: Covid-19 Kills over 3,300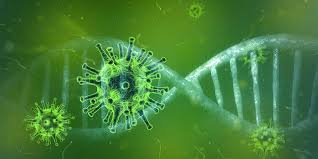 As 2020 began, it quickly was heard of the new outbreak, the coronavirus. By the beginning of March, the virus has killed over 3,300 people and there are over 97,000 cases worldwide. With around 100 cases in the U.S. and 6 deaths, one case even hit Arizona, leaving ASU students in a panic. 
Stemming from Wuhan, China, the coronavirus, officially named COVID-19, is similar to severe acute respiratory syndrome (SARS), which had 8,000 reported cases and 774 deaths. COVID-19 symptoms include "respiratory symptoms, fever, cough, shortness of breath and breathing difficulties," according to the World Health Organization. "In more severe cases, [the] infection can cause pneumonia, severe acute respiratory syndrome, kidney failure and even death."
There have been 100 cases confirmed in the U.S. with 6 dead, the most recent in Washington were three people staying at LifeCare, a retirement home, died. 13 cases of people testing positive for the virus followed this.
As said, the virus is getting to other countries, as Iran, Italy, and South Korea have already reported over 40 deaths.
Agua Fria students that were scheduled to go on the trip to Japan for Spring break were notified that due to the virus, the trip would be postponed until June. People are worried Japan may even close their borders.
Epidemiologists are assuming the peak of the epidemic is about to happen before the decline; however, Africa just got its first case and a lot of researchers are worried some cases are going undetected in certain regions. 
Those visiting Wuhan or who are traveling from Wuhan are a grave threat as they could be carriers of the disease even if they themselves don't show symptoms. Thus leaving people unable to travel in or out of Wuhan, which in turn hurts the economy.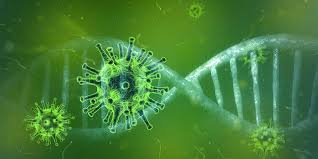 The economy as a whole is in a downturn as companies are unable to fulfill their sales and a lot of production has stopped due to the virus. In big news, Apple is one of the companies affected.
They reported that they would not be able to meet their quarterly revenue expectations because newer stores in China are working "at reduced hours and with very low customer traffic," said Apple in a statement. "Worldwide iPhone supply will be temporarily constrained" due to the manufacturing shortage.
In an article by Pete Davidson for USA Today, he reported that, "The Fed lowered its key federal fund rates by a half-percentage point to a range of 1% to 1.25%… It is the first time the central bank has cut its key rate between policy meetings since the 2008 financial crisis and the biggest cut since then."
On February 4, it was reported that there were 10 cases aboard the Diamond Princess cruise which had a total of 1,045 crew members and 2,666 guests, 380 of whom were Americans. The Americans were evacuated and sent back to their homes, but not before being tested; 46 were positive for the virus. 
The epidemic aboard Diamond Princess is being seen as one of the most controversial containment and evacuation cases. Passengers were kept trapped on a ship with other sick people, as well as kept away from their real lives, which was not taken lightly. On the other hand, it is seen as necessary and people were angry to see the U.S. fast-tracking the Americans off the ship for evacuation rather than waiting the containment out. 
All stemming from Wuhan, China, but now spreading to Tokyo and Africa, the deadly virus even made it to Arizona after an ASU student traveled to Wuhan. As the fifth case in the U.S., they took all precautions to make sure it didn't spread by going through all people they had close contact with. 
China has over 80 clinical trials already in process to treat COVID-19. There is no cure, but doctors are doing their best to help patients. "Getting the clinical trials straight is a priority since if we get information on what is working and not working, we can benefit patients now," said Soumya Swaminathan, chief scientist at the World Health Organization. 
There are daily updates on the virus in the news as the virus continues to spread and affect more people. Some estimates are saying it will be months before treatment is found, but the epidemic is also said that it is soon to be in its downfall.