The Teacher For The Teachers — Meet Mrs. Hann
By Ashley Daley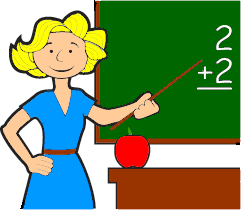 Have you ever wondered just how teachers do it? How they go through the entire year so smoothly? Of course their sheer talent is enough to wow anyone, but sometimes a little bit of help goes a long way even if she is not always in the front of the classroom, speaking to students.
Mrs. Hann is Agua Fria's Instructional Specialist. Don't know what that is? Don't worry we can explain it.
The technical definition according to teachercertificationdegrees.com is the following: An instructional specialist is responsible for providing an instructional program designed to assist teachers with developing skills in the preparation of effective learning (lesson) plans, presentation of content, classroom management and school and community communications.
But in layman's terms, Mrs. Hann is the person who assists teachers with developing lesson plans, holding down a classroom, and keeping everything afloat.
Mrs. Hann has been at the Agua Fria School District since 2010, but is originally from Pittsburg, Penn. She graduated from Duquesne University with a major in English Literature.
From there, she became a teacher. "I loved teaching AP English and Composition," she said, much like a familiar teacher we know, Mr. Olson.
"I get to play a bigger role amongst the school, and also fulfill my love for teaching as well," Mrs. Hann said. And as students, we're are okay with that, as long as she continues to help make our school the best is can be.
Being an Owl to her is very much dedicated to the phrase "Honor First, Win or Lose".
"This saying not only applies to playing as an Agua Fria athlete, but also playing life. We very much live by this standard to the fullest and it makes me proud as a member of this community,"Mrs. Hann said.
Despite her behind-the-scenes role, she has made her name known. You may see her evaluating teachers or just helping out, but don't be afraid to say hello! Some of the best advice you hear may come from her.