The Benefits of Working During High School
At Agua Fria, home of the Owls, we aren't just normal high school students who balance sports and grades. We throw part-time jobs into the mix too.
What can I say, we like getting the bread and the grade, and that's just how we roll over here in Agua Fria. Working during high school sounds tough, right? Well, it can be if you can't manage your time in such a manner that corresponds with your school/work schedule. But if you can manage your time then working becomes nothing more than a natural part of a person's life. 
Of course, the biggest benefit of working is MONEY! Honestly, once you get a taste of income, you'll get addicted to it like middle schoolers and TikTok. Having money is a feeling of gaining a little more independence as you no longer have to pester your parents for money. 
One of our Lady Owls here at Agua Fria, junior Paige Hennington, who works at Robeks, said, "You get money, a little bit more freedom and don't necessarily need to rely on your parents. For example, I wanna go to the movies my freshman year, I would have to ask my mom for money then ask her to drop me off, but having money means I can afford a car [and] gas for that car. Having a job just makes me feel more independent."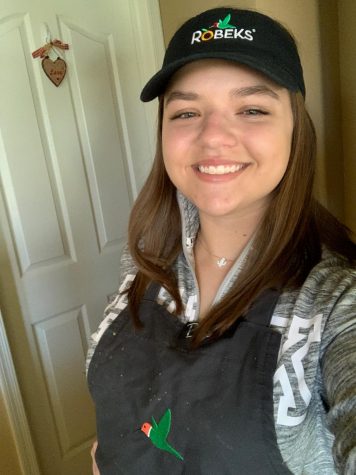 Paige isn't the only one. Many believe that it is true that money equals freedom. But with freedom comes, you guessed it, bills! Once you get that first paycheck, the parental funds cut and you pay for your own things, but that's just another benefit to money: you figure out how to survive in today's society with your own resources.
Fellow Owl and junior Kyle Page, who works at Discount Tire said, "Having a job gives you an idea of what it's like being an adult at an early age… Like it teaches you responsibility like paying bills. You have to pay them on time to not have any debt."
That's all good and all, but saving is one of the most crucial parts of having a job. Of course, it's fun to spend the check as soon as you get them, but when you really want something and you don't have money for it because you overspent then at that point when you realize "Dang, I don't have any money."
I suggest you get a JOB. Get that money! And get that responsibility!