Vegeterian Food Fest Shows It's Not Hard To Stop Eating Meat
The sun was beaming down, the lines were long, and amazing smells of vegetarian pizza and hotdogs filled the air.
On February 15, Arizona had its 6th Annual Vegetarian Food Festival showing off some of the most flavorful foods and important everyday products that avoid any connection with the meat industry.
Becoming vegetarian is the change that the world needs and it may not be as difficult as it may seem. This was clear to see after attending the festival, which took place in Scottsdale. 
The meat industry single-handedly contributes the most carbon dioxide in the Earth's atmosphere and many are determined to steer clear of making matters worse, especially those who were at the festival. 
"I'm what you call a 'chunky vegan.' I am vegan for the animals," said Nadia Khalighi, who is part of Zen Nights Inc., a non-profit organization that puts together vegan events. "We are all interconnected, and if the Earth is being harmed with all of the animal and agricultural issues, every single being that inhabits the Earth is going to be affected."
There are many alternative options for meat and dairy that are available for everyone to enjoy. After taste-testing many of the foods it was almost impossible to differentiate between real cheese or vegetarian cheese and even vegetarian meat compared to real meat. 
At the festival, there were fan favorites like buffalo chicken wraps, vegan pizza, bao and potstickers. These foods usually contain meat but the festival proved that they can be just as tasty without harming any animals.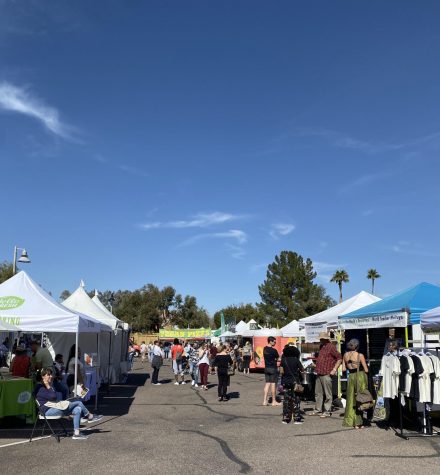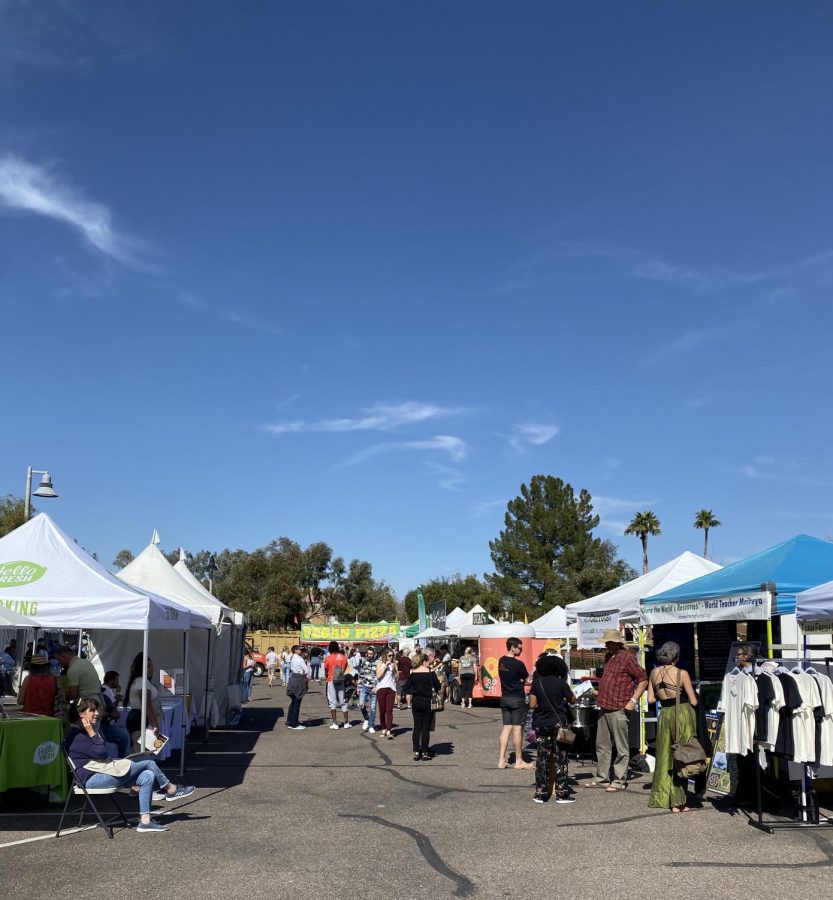 "I chose to be vegan for the animals. I am very much animal rights," said an employee for 24 Carrots, a natural cafe and juicery in Tempe. "It's a whole different way of living. It's much more compassionate and understanding and it's definitely not as difficult, especially nowadays. There are substitutes for everything, so just do it!¨
The vegetarian lifestyle has grown exponentially within the last couple of years and the restaurants and food that cater to such choices have as well. This includes 24 Carrots, Impossible Whoppers, dairy-free products and much more.
Although the food festival displayed many options of how much easier it is to not eat meat, many people can't cut it out of their routine. 
"If I didn't have a dad who spends a lot of his devotion to grilling all kinds of meat, then I think I would definitely do it!" said Nadia Kostic, a junior here at Agua Fria. "I definitely think it's hard for anyone who needs meat in their diet and loves to eat it!"
It may be hard at first, but if you ever feel like being vegetarian is something you'd want to do, next time you're craving that hamburger, try substituting it for a veggie patty.