A Look On How In-State Is The Better Financial Choice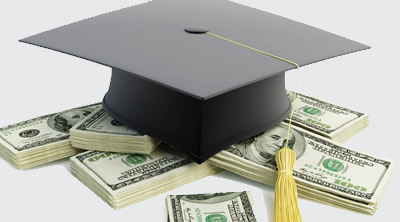 By: Oumou Bah-OwlFeed
Follow me on Twitter: @OwlOumo
Once those teenage years hit, the first thing a teen wants to do is to dip out of their parents' home. However, with no way to provide themselves with food and shelter, they sulk around, throwing fits here and there, waiting for the opportunity to get into an out-of-state college that is at least two plane rides away from home.
Although that sounds like a thrilling idea, students do not realize that college costs a great load of money, especially with all the book supplies essential for classes, the tuition for college, and the cost to live in dorms.
Altogether those expenses come out to a hefty amount, and student loans is definitely not something that you want to fret about. So students, before you decide to apply to those out-of-state colleges, stop, take a deep breath and realize that staying in-state cost so much less then flying out to Columbia or Stanford.
Here is a breakdown of the cost of public vs. private and in-state vs out-of-state.
College
In-State Tuition
Out-of-State Tuition
On Campus Room & Board
Book Supplies
Total In-State
Total Out-of-State
Maricopa County

Community College (Public)

$1,944

$7,728

$5,724

$1,264

8,932

14,716

Arizona State University (Public)

$9,343

$23,136

$9,782

$1,040

20,165

33,958

University of Arizona (Public)

$9,388

$26,380

$9,714

$1,000

20,102

37,094

Grand Canyon University (Private)

$17,000

$17,000

$7,600

$4,200

28,800

28,800

Arizona Christian University

(Private)

$22,230

$22,230

$9,890

$1,200

33,320

33,320
So before you try to jump onto doing those out-of-state college applications, ask yourself…Do you want to be $8,000 in debt or $20,000?