Justice For Amanda Moreno
On September 27, 2018, Agua Fria lost one of our own, 17-year old senior Amanda Moreno, who was killed in a car crash. The man responsible for the crash, Tollie Matthews, was found guilty of manslaughter on Feb. 25.
After an 18-day trial, "Tollie Mathews was found guilty of manslaughter, two counts of aggravated assault for causing serious injuries of two others, and two counts of endangerment and impaired driving," according to Tom Scanlon, writer for West Valley View.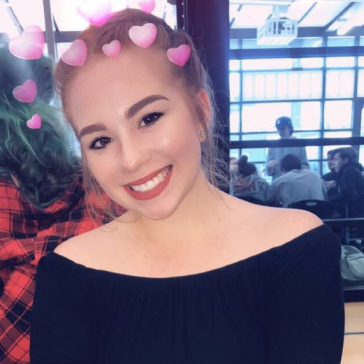 A 55-year-old man, Tollie Mathewes was driving a Dodge Challenger when it veered into the next lane striking the Nissan Altima, in which Moreno was a passenger. The accident was fatal for Amanda and caused serious injuries to two others. 
At the sight of the scene, Matthews originally "denied ever being a part of the accident," according to Scanlon. Matthews then failed his finger-to-nose sobriety test six times, due to being under the influence of oxycodone. 
Amanda's passing greatly affected our school. Counselors were provided on campus and there was even a candlelight vigil after the Friday night football game. Agua Fria students wore red, her favorite color, on the following Monday to represent our school coming together as one to represent Amanda. 
Those who were friends with her and even those who were not were greatly impacted by her passing. All students who drive were given an eye-opening reminder after the accident. They were reminded to take extra precautions on the road and to never drink and drive or use any sort of substances. 
It has been almost two years since the accident, two years of grieving, and two years of fighting. The Moreno family has not only suffered the loss of a child but has had to continue the fight for Amanda's justice. The case is finally coming to an end. 
Matthews's sentencing will be held on March 27 in downtown Phoenix at the Maricopa County Courthouse at 9 a.m. We encourage students to attend and dress in red to represent Moreno and Agua Fria.