Arizona's Upcoming Indie Concerts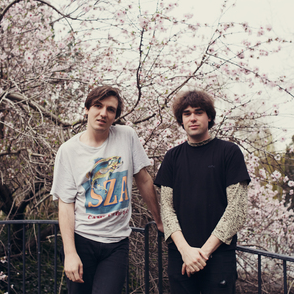 The genre of "Indie" music has been established since the 1920s by the alter-edgy culture of underground music production. 
The term "indie" is sometimes used to describe a diverse genre of music styles. As a genre term, "indie" isn't just independently produced music, it's a large subjective collection of many independent music artists that don't exactly have placement for their self-established and defined musical style or genre.
In the upcoming months, Arizona will be housing four extraordinaire indie bands in its various locations. 
1. Good Morning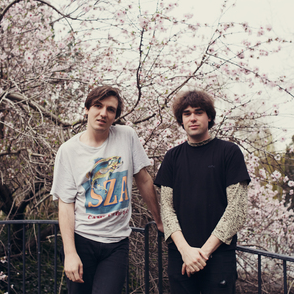 Good Morning is the sort of cult classic band being most associated with the indie/bedroom pop scene.
The experimental Melbourne, Australian, duo Stefan Blair and Liam Parsons bring forth their beautifully done guitar chords blended with dreamy scattered vocals and a mismatch flow of psychedelia and pop to Phoenix's Valley Bar on Friday, March 13.
Blair and Parsons music brings about a mixture of thematics including home, reminiscence and introspection. The muse of Blair and Parsons is the sound of what intimate and delicate reminiscence is, while being able to interpret itself as being somber and melancholic reminiscence as well. 
2. Chicano Batman / Crumb
The Los Angeles, psych-soul four-piece band of Eduardo Arenas, Carlos Arevalo, Bardo Martinez and Gabriel Villa, better known as Chicano Batman, come to play Phoenix's The Van Buren on Thursday, April 9.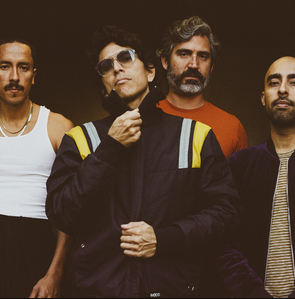 Sourcing from a high-spirited, alternative Latin synthesis sound from the West Coasts late 60's- early 70's soul and tropicalia, Chicano Batman revels in themes of celebration and relaxation while giving off moods of drunk disorientation of a carefree youth as if Mardi Gras was every day.
Alongside Chicano Batman, the Boston-Los Angeles based indie rock band of Lila Ramani, Jesse Brotter, Brian Aronow and Jonathan Gilad, a.k.a. Crumb, will be co-sharing the stage as Chicano Batman's side highlighter. 
Described by Paste Magazine, Crumb's music is said to be "a meld of '60s psych, loose jazz and freeform indie rock into a soothing pop amalgamation." It's like slow coming euphoria.
3.Peach Pit
Self-identifying themselves as, "chewed bubblegum pop," the indie pop band from Vancouver, Peach Pit flows its soft-spoken vocal style and guitar-driven melodies to Phoenix's Crescent Ballroom on Tuesday, June 16. 
Led by singer/guitarist Neil Smith and his band composed of Christopher Vanderkooy, Peter Wilton and Mikey Pascuzzi you can't really find much total information on what Peach Pit as a band are.  Yet, the mysteriousness of Peach Pit really does contribute to its character.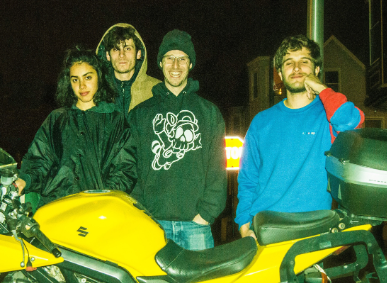 Fun Fact, however, Peach Pit is known to wear the same clothes at EVERY SINGLE live performance they do ever since they bought them for their first music video shoot. 
Knowing of these unique bands arriving, Arizona's indie fans are really in for a treat these upcoming months.