Coronavirus Can't Stop The Music!
In response to Covid-19, a.k.a coronavirus, many schools, jobs, and restaurants have been closed but, as for artists studios, they have not been. Because of this, many new albums and currently dropped albums are skyrocketing up the charts. 
Due to the fact that many listeners are stuck at home trying to find many things to entertain themselves, this would be the perfect time to have some new music to listen to.
When talking to Christian Roncal, a freshman at Agua Fria, he said, "There isn't much to do so I listen to new albums once they are dropped."
During this time in history, everyone's lives are put on hold and are required to stay home as much as possible. Which gives listeners many opportunities to listen and enjoy these songs. 
To start off the music timeline, Lil Uzi dropped his album Eternal Attack which was right before the whole world shut down because of COVID-19. This album has been on the top billboard 200 charts for two weeks straight.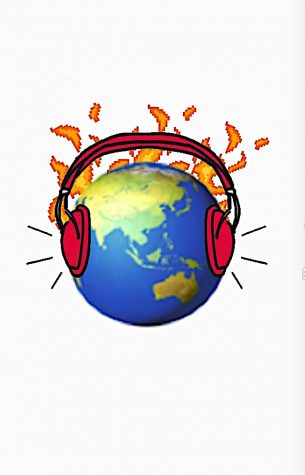 The next album released was Don Toliver Heaven or Hell on March 13. Which was the weekend every school was pronounced to be shut down until further notice and everyone was told to self quarantine. 
During this whole panic, The Weeknd gave his listeners his new album After Hours which has had the most success by making the Billboard 200 and is considered the most popular album on it.
Asking Madison Wilson, a junior Agua Fria student, what she has been doing in her free time she said, "I usually do my school work and listen to music." Her favorite album currently is "After Hours." 
After the success of After Hours, The Weeknd has taken to Twitter with some soothing words in response to Covid-19. "Let my music heal us," he said. At the moment, this was the perfect thing to say considering all the chaos going on. This tweet makes us wonder if all artists have the same mindset when releasing new music during these trying times. 
With the albums above and beyond their success, it could make us think if quarantine has affected the way each album had been brought up.